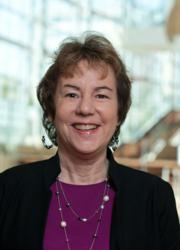 We use the breadth and depth of our financial knowledge to help clients navigate the daunting financial aspects of divorce."
Atlanta, GA (PRWEB) February 08, 2012
Jane Nowak, CFP® and Certified Divorce Financial Analyst™ at Kring Financial Management has added a financial planning service specifically dedicated to assisting divorcing couples with the ramifications of a legal settlement. She holds a certification from the Institute for Divorce Financial Analysts™ (IDFA), a national organization based in Southfield, Michigan.
A CDFA™ works with clients and with couples, helping them come to terms with the financial reality and implications of their individual divorce situation. By developing comprehensive reports and graphs that show the short-term and long-term financial effects of divorce, she can save clients and attorneys valuable time, money, distress and last minute surprises -especially if the process is conducted early in the legal proceedings.
Over the last ten years, the divorce rate for first marriages in the U.S. has held fairly steady at around 50%. In the State of Georgia, where Ms. Nowak practices, the divorce rate is at 3.2%.
"Not knowing the potential long-term financial effects of a divorce settlement can put your financial future in serious jeopardy," says Ms. Nowak. "Many expect a divorce settlement that will allow them to continue their accustomed life style. Divorcing spouses need to know that this is not always possible. -I'm involved in the process to ensure an equitable economic outcome and to prevent long-term regret for financial decisions made without sufficient foresight during the divorce process."
"Very often the spouse who opts to keep the marital home after divorce is left at a distinct financial disadvantage." Ms. Nowak will focus her divorce financial planning practice on providing a dollars and sense approach to the 'divorce financials' of her clients.
Jane Nowak holds the Series 66 and Series 7 brokerage licenses and is also a practicing CERTIFIED FINANCIAL PLANNER™. In addition to her divorce financial analyst practice, she specializing in women's retirement planning at Kring Financial Management located in Smyrna, GA. Ms. Nowak is a member of the Institute of for Divorce Financial Analysts™ and the Financial Planning Association of Georgia (FPA). Active in Social Media on LinkedIn, Facebook, Wordpress and on Twitter as @MoneyGal2020, she has been quoted in or has had financial planning articles published online at: US News & World Report, Credit Cards.com, Womenetics.com, FPA , Fox Business News, Yahoo Finance, Smart Money Chicks™ and the Equifax Retirement blog.
Kring Financial Management a division of Wealth and Pension Services Group, Inc. is a registered investment advisor located in Smyrna, GA. Doing business since 1997, Kring Financial Management is a group of independent professional advisors who believe in placing our client's interests first above all others. We offer fee-based and fee only financial planning, wealth management, investment advice and pension expertise for individuals, corporations and retirement plans. -Securities offered by Triad Advisors, Inc. member FINRA/SIPC.-
Founded in 1993, the Institute for Divorce Financial Analysts (IDFA™) currently has 2000 CDFA™s across the United states and Canada. The CDFA™ requires certificants to keep their skills and knowledge current by requiring 20 hours of ongoing education credits every two years.
###