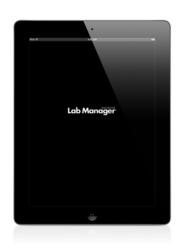 Lab Manager Magazine is a publication for lab and research professionals who are looking for trends in laboratory management, safety tips, and innovative laboratory technologies.
Midland, ON (PRWEB) August 07, 2012
Rather than flipping pages, readers of Lab Manager Magazine now have the option of sliding their finger across an iPad screen to read the same timely and important articles found in the print version. For researchers and lab managers already comfortable with reading on a Kindle or iPad, the benefits of this new app are well known: portability, readability and, when done, nothing to throw away or recycle. This new digital extension of Lab Manager Magazine lets readers access unique management, business, technology, safety, and scientific computing information quickly, easily, anywhere, anytime.
In our May cover story, "'Appifying' the Laboratory," we discussed the proliferation of mobile apps in the research laboratory setting. It seems only fitting that Lab Manager Magazine become part of this trend by joining the ever-growing list of laboratory-specific software apps. But rather than providing a tool for scientific research or analysis, this app fulfills the specific and important editorial mission of the magazine: Run your lab like a business.
To download, users can go to the iPad App Store; search for "Lab Manager Magazine," and install the free download. When the initial download is complete, current subscribers can input their online account information and gain free access to their monthly issues. Non-qualified subscribers can purchase an annual subscription to Lab Manager for only $24.99 per year.
Follow Us:
Facebook - http://www.facebook.com/labmanager
Twitter - http://www.twitter.com/LabManager
LinkedIn - http://www.linkedin.com/groups/Lab-Manager-Magazine-2531919
About Lab Manager Magazine
Lab Manager Magazine delivers practical business and technology insights to today's lab professionals with more relevant management, financial, and purchasing information than any other industry publication. Our writers, including chemistry and biology Ph.D.s with lab management experience, know the market and know the challenges facing today's research professional. Everyone generates content. Lab Manager Magazine provides intelligence. That's why a growing number of lab professionals turn to Lab Manager Magazine to stay abreast of the latest technology developments, applications, comparisons, and analyses, as well as business and industry trends.
###