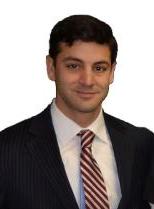 Southfield, MI (PRWEB) September 24, 2012
On Wednesday, October 24, from 1:00 – 5:00 p.m. EDT, Fischman Insurance Group is proud to host New York Life's second annual Advisor Symposium, "Issues of Interest to Advisors Today." This advanced-level interactive course, which will be broadcast across the country via live video Webcast from New York Life's corporate headquarters in New York City, is being offered for the benefit of practicing accountants, attorneys, and insurance and financial planning professionals.
This year's Symposium will focus on issues that may be of interest to you and your clients – including addressing the underlying fears so prevalent in today's planning environment.
After an introduction from New York Life's Chairman and CEO, Ted Mathas, insurance professional Greg Holmgren will talk about designing trust-owned life insurance policies with the future in mind, and address clients' worries about common life insurance policy issues like lapsing, increasing premiums and policy flexibility.
Special guest, attorney Elizabeth Morgan, will talk about weathering the storm with asset protection in an era of volatility, including problems presented by rising technology and unrestrained government.
Attorney Patricia Annino will discuss the new – and potentially crippling – risks the modern high-net worth family faces. Issues like increased lifespan of the baby boomer generation, damage to family reputation or family brand through the use of social media, as well as the need to create a family risk management policy statement.
Then John Schwan, of Schwan Financial Group, LLC, recognized in 2008 as one of the most dependable wealth management firms in the industry, will be joined by Patricia as they share more than 25 years of insight on team building, plan implementation, and how to motivate clients who may be paralyzed from taking action by their own misconceptions and planning fears.
The Symposium will conclude with a segment that was one of the highlights at last year's Symposium, a current report from New York Life's Chief Investment Officer, John Kim, who will talk about the economy and financial markets, including a significant fiscal shock that's looming in 2013, the EuroZone crisis, and other geopolitical issues.
When you join me, not only will you have the opportunity to learn from some of the best minds in the industry, you also may be eligible to receive FREE continuing education credit. Seating will be limited; please RSVP by October 15 by contacting our office at 248.357.8903 or visiting our website http://www.fischmaninsurancegroup.com/seminars.cfm.
This presentation is for educational purposes only and is prepared for the general information and education of seminar participants only. It discusses current developments and sets forth generally accepted concepts or principles. No attempt is made to offer legal, accounting, tax, valuation, financial planning, investment, asset allocation or other professional advice, or to set forth solutions to individual problems. New York Life Insurance Company, its agents or employees may not give tax, legal or accounting advice. For such advice and specific applications to individual cases, individuals participating in this seminar must rely on the advice of their own professional advisers. The speakers and presenters appearing at this seminar are solely responsible for the content of this presentation, which may not necessarily represent the views of New York Life.
SMRU #484810 rev. (exp. 10.24.12)