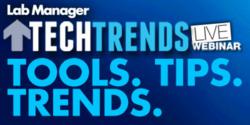 Midland, ON (PRWEB) September 24, 2012
Overview:
If your laboratory is involved in elemental analysis, then you probably know there are many different analytical techniques that can used. Selecting the most appropriate technique for the analysis can sometimes seem a daunting task, especially since there is considerable overlap of capabilities. The various analytical techniques being used may give the accuracy and precision result needed, but one of them may be better suited than the others to analyze your sample and element of choice.
Experts from the following companies will be participating:

Agilent Technologies
Teledyne Leeman Labs
Metrohm USA
PerkinElmer
Some of the Benefits:
Our panel of experts will be walking through the strengths and weaknesses of some of these techniques and offer examples of how they may be effectively utilized for certain applications. The webinar will also provide users with an opportunity to ask these experts questions and get answers in real-time. This topic will help attendees understand how each technique works and how to go about selecting the one that best fits your sample, application, and detection requirements.
Some of the techniques to be discussed include:

Atomic Absorption Spectroscopy (AAS)
Microwave Plasma-Atomic Emission Spectrometry (MP-AES)
Inductively coupled plasma-mass spectrometry (ICP-MS)
ICP-optical emission spectroscopy (ICP-OES)
Ion Chromatography
To take advantage of this FREE webinar and expert's advice, click here: Register Now!
Who should attend?
This webinar is ideal for: lab managers, lab technicians, scientists, laboratory leaders, post doc graduates, and many more.
Agenda:
This session is slated for 90 minutes and will be broken down into a 60-minute presentation with a 30-minute open forum for a live Q & A, all using the GoToWebinar platform. After the session, all attendees will receive links to the presentation materials posted on LabManager.com.
When: Thursday September 27, 2012
Where: Live Web Event via GoToWebinar Platform; a link will be provided after free registration at: Register Now!
Time: 12:30pm to 2:00pm EDT
For a free subscription to Lab Manager Magazine: Click Here
About Lab Manager Magazine
Lab Manager Magazine delivers practical business and technology insights to today's lab professionals with more relevant management, financial, and purchasing information than any other industry publication. Our writers, including chemistry and biology Ph.D.s with lab management experience, know the market and know the challenges facing today's research professional. Everyone generates content. Lab Manager Magazine provides intelligence. That's why a growing number of lab professionals turn to Lab Manager Magazine to stay abreast of the latest technology developments, applications, comparisons, and analyses, as well as business and industry trends.