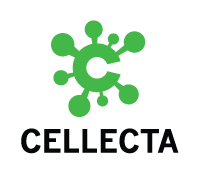 Really, the only practical choice to systematically assess shRNA knockdowns of multiple combinations of hundreds of genes is a pooled screen of a library expressing each paired combination.
Mountain View, CA (PRWEB) October 23, 2012
Cellecta announced that it has been awarded an SBIR Phase II Contract from the NIH National Cancer Institute (NCI) to use RNAi in a loss-of-function screen to identify paired combinations of DNA damage and repair (DDR) genes required for cancer cell survival. The contract, "RNAi Synthetic Lethal Screen in Cancer Cell Models" involves the use of a variation of Cellecta's pooled shRNA screening platform to disrupt pairs of over 400 different DDR genes and identify permutations that disrupt the growth of cancer cell models commonly used for drug screening.
Synthetic lethal genes—genes that, when inactivated together, have a significantly stronger lethal effect than when either is inactivated alone—are sought after as drug targets. Cancer cells are less likely to become resistant to treatment therapies that target multiple components of the biological machinery. It is for this reason that, currently, combination therapies are the standard of care for most cancer treatments. However, identifying genes that can be targeted in combination using standard array-based screening, where the effect of just a few genes can be tested in combination in each assay, requires an immense amount of work. As a result, many potential drug target combinations simply cannot be evaluated in most cancer models.
By using a combinational cloning strategy to create a single large pooled library that co-expresses pairs of shRNAs targeting all combinations of the DDR genes, Cellecta has developed a pooled RNAi screening approach that circumvents the challenge of serially assaying these combinations in an array format. For the NCI contract, this approach is being used to construct a unique library of paired shRNA knockdown constructs for all combinations of over 400 DDR genes. By using pooled screening techniques similar to those used for standard pooled shRNA libraries, Cellecta can efficiently screen tens of thousands of combinations in multiple cell lines.
Dr. Alex Chenchik, President & CEO of Cellecta, expressed his excitement at starting the full-scale synthetic lethal screening project. "Last year, in Phase I of the project, we were able to develop the technique and verify the concept in a small screen targeting just over 40 DDR genes. Dr. Chenchik continued, "I am very excited that the NCI has now given us the opportunity to follow through with a full scale screen of over 400 DDR genes using a much larger library and I am looking forward to starting right away."
Dr. Chenchik went on to remark that, "Cellecta's pooled shRNA libraries made directly from oligonucleotide pools, not single constructs, provide the only reasonable approach for this sort of screen." He pointed out that, "Testing all paired combinations 400 genes with just one shRNA targeting each gene requires 160,000 different assays and, if the goal is to test multiple shRNAs to each gene target, the number increases exponentially. Really, the only practical choice to systematically assess shRNA knockdowns of multiple combinations of hundreds of genes is a pooled screen of a library expressing each paired combination."
On completion, Cellecta expects to have identified the combinations of over 400 DDR genes that are required for viability in several cancer cell models. The company will make this information generally available for drug development and basic research purposes. Also, the approach used for this screening project will be directly applicable to use with other cancer models and other sets of target genes.
About Cellecta, Inc.
Cellecta is a privately owned contract research company that provides high-throughput (HT) RNAi-based genetic screening services for the discovery and functional characterization of novel therapeutic targets. Using their unique platform of lentiviral, shRNA, HT sequencing, and bioinformatics technologies, they offer shRNA library screening and analysis by HT sequencing, pooled lentiviral shRNA libraries, and stable reporter, overexpression, or knockdown constructs and cell lines. Cellecta's scientists have developed some of the most advanced technologies available, in collaboration with opinion leaders and with funding from 12 NIH SBIR grants. For more information, visit the Cellecta website at http://www.cellecta.com, call 1-650-938-3910, or email us at info(at)cellecta(dot)com.