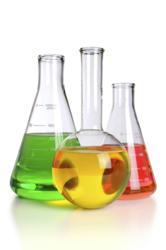 One of LabX.com's original annual promotions, the Glassware Holiday Event is officially entering its 11th consecutive year!
Midland, ON (PRWEB) December 03, 2012
Starting Saturday, December 1st and running through till December 31st 2012, all seller fees will be discounted by 75% off regular listing fees to run ads on LabX.com in the lab glassware, lab supplies, and special selected categories (listed below). This is an excellent opportunity as this discount will be applied directly to the following ad types: Lab Drawer, Single Item for Sale and All Auctions once the listing has been entered.
As the holiday season, and New Year fast approach, be sure to get the surplus Lab Glassware and Supplies off your shelves and onto the market. Selling your unused or surplus stock in these categories has never been easier.
Qualified Categories included in this offer:
LAB SUPPLIES
Apparel, Gloves, Lab Coats
Chemicals
Cuvettes
Filtration Supplies
Gases - Specialty/Calibration
Lamps
Plasticware
Porcelain
Supplies and Labware
Valves/Fittings
GLASSWARE
Beakers
Bottles
Condensers / Distillation
Desiccators
Flasks
Funnels
Glassware – Other
Quartz Glass
Test Tubes
Vials
SPECIAL SELECTED
Centrifuge - Rotors/Parts
Heating Mantles
Hot Plates
Medical Parts
Medical Supplies
Mixers
Pipette Tips
Shakers
Stirrers
Ultrasound Transducers
Simply run an ad to automatically qualify for the discount. This event ends December 31, 2012.
Click Here to run an ad and take advantage of this listing Special! Remember, unlike other sites, LabX never charges commission or final value fees–all you pay is the up-front listing fee. Have you never run an ad on LabX before and need some help? Contact us toll-free at (888) 781-0328 and ask for James. He will help you get started, and can offer great insight and tips on selling successfully on LabX.
LabX.com is your global marketplace for connecting buyers and sellers of new and used equipment through online auctions, classifieds, new product introductions, and great deals.
Stay connected with a Free LabX Membership: Click Here!

LabX reserves the right to qualify any ads deemed unacceptable for the category special. Any ads not clearly matching the specified categories or deemed better suited for another category, will be adjusted for appropriateness and billed using the regular LabX pricing structure. If you are unsure if your item fits these promotions, please contact LabX before running your ads to determine eligibility. Listing enhancements like "Bold Highlight" or "Category Featured" upgrades, and various equipment or announcement ads are not included in the special offer.
About LabX.com
LabX.com is considered the premiere global marketplace for connecting buyers and sellers of new, surplus, and pre-owned laboratory equipment, supplies, and instrumentation. LabX has defined online purchasing and is the first place the industry looks when beginning its search for laboratory equipment and supplies. Founded in 1995, we are the laboratory's source and are uniquely poised to deliver targeted equipment buyers to our advertisers, dealers, and sellers. Lab professionals of every type rely on LabX.com more than any other online source for transactions of new, surplus, and pre-owned equipment. Visit LabX online – http://www.labx.com
END
###