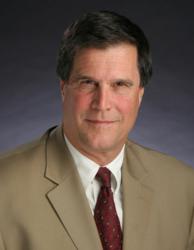 Funds trusts, remove spouse, or add joint tenant co-owner by quit claim deed for California real property
Irvine, CA (PRWEB) August 22, 2012
Deed and Record is an internet service to change ownership in California real property by quit claim deed. This Tip Sheet Service answers common questions, including the need to provide a Preliminary Change of Ownership Report and why file with the County Recorder's office.
Quit claim deeds are used to:
*Transfer real estate property into a trust
*Remove a spouse as co-owner pursuant to divorce or dissolution of marriage
*Add joint-tenant co-owner
*Gift timeshares and real property
Adding a co-owner is in effect a gift. Gifting of real property can have income tax, capital gains tax or gift tax consequences. Owners are advised to consult with a tax accountant for tax consequences prior to gifting real property.
Why a Quit Claim Deed?
A quit claim deed does not contain any implied warranties. An owner who quit-claims real property simply conveys whatever ownership interest he or she has along with any debt or loans secured by the property. The quit claim owner makes no promises and the property is taken "as is." A quit claim is the easiest and cheapest way to transfer ownership between parties who personally know each other or to change how title is held.
Why Preliminary Change of Title Report?
Each county assessor's office in California reviews all recorded deeds for that county to determine which properties require reappraisal under the law. Proposition 13 requires the county assessor to reassess the property to its current fair market value as of the date the change.
Since property taxes are based on the assessed value of a property at the time of acquisition, a current market value that is higher than the previously assessed Proposition 13 adjusted base year value will increase the property taxes. But there are exclusions to property tax base increases.
To obtain the exclusion the grantee fills out a form for the county assessor entitled Preliminary Change of Ownership Report (PCOR). Examples of exclusions from reassessment are: transfers of real property between husband and wife, which include transfers in and out of a trust for the benefit of a spouse, the addition of a spouse on a deed, transfers upon the death of a spouse, and transfers pursuant to a divorce settlement or court order. Transfers in and out of "living" trusts are also excluded.
Why Record the Deed?
The deed must be made part of the public record so the world knows there has been a change of ownership. The deed must be recorded in the county in California where the real property is located.
Why Include a Legal Description?
A properly prepared quit claim deed must have a legal description so the county recorder's office can add the deed to the public chain of title. The legal description is not the street address. The legal description has at a minimum the map, block and lot number of the real estate property. County recorders will not accept quitclaim deeds without a legal description.
Company Profile
Deed and Record is an online service to prepare quit claim deeds for real property transfers into or out of trusts, remove former spouses and add or remove co-owners. The Online Service records deeds it has prepared with the appropriate government agency. Deed and Record does not offer legal advice or services.
Deed and Record markets through websites, primarily, DeedAndRecord.com. The owner of the websites is Mark W. Bidwell, Attorney at Law and CPA Inactive. Office is located at 18831 Von Karman Avenue, Suite 270, Irvine, California 92612. Phone number is 949-474-0961. Email is Mark@DeedandRecord.com.