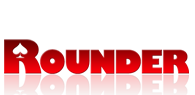 Rounder, Inc. is a company with a focus on social networking initiatives while preparing for limitless gaming opportunities.
Tampa Florida & Las Vegas Nevada USA (PRWEB) April 03, 2012
Rounder, Inc. ("Rounder") (RNDR) has been jockeying and working vigorously behind the scenes to secure impressive additional members for its board of directors and closing in on major developments in their Facebook program and their Zynga style approach. Rounder looks poised to announce some of these achievements shortly as they prepare to finalize their contracts, financing, and direction. According to Don Baruch, President and Chief Executive Officer, Rounder, Inc. "We better understand the opportunities and successes of companies like Zynga in the virtual world and video gaming direction of our business and we plan on improving upon the most successful models while incorporating the newest and most advanced features and technology available to date."
As Rounder, Inc. continues in expanding its presence on Facebook with an improved fan page and direct link to RounderLife.com online poker experience; by "Liking" the page people are able to get the latest updates as they are announced.
Rounder, Inc. is a company with a focus on social networking initiatives while preparing for limitless gaming opportunities.
For more information email or call:
877-841-2424
info(at)massmedia77(dot)com
Mass Media 77, Inc. - Sound Marketing is Smart Business
Copyright © 2012 All rights reserved.
PR: http://www.MassMedia77.com
Safe Harbor Statement
This report includes forward-looking statements covered by the Private Securities Litigation Reform Act of 1995. Because such statements deal with future events, they are subject to various risks and uncertainties and actual results for fiscal year 2010 and beyond could differ materially from the Company's current expectations.
Forward-looking statements are identified by words such as "anticipates," "projects," "expects," "plans," "intends," "believes," "estimates," "targets," and other similar expressions that indicate trends and future events.
Factors that could cause the Company's results to differ materially from those expressed in forward-looking statements include, without limitation, variation in demand and acceptance of the Company's products and services, the frequency, magnitude and timing of paper and other raw-material-price changes, general business and economic conditions beyond the Company's control, timing of the completion and integration of acquisitions, the consequences of competitive factors in the marketplace including the ability to attract and retain customers, results of the MyC3 initiative and other cost-containment strategies, and the Company's success in attracting and retaining key personnel. Additional information concerning factors that could cause actual results to differ materially from those projected is contained in the Company's filing with The Securities and Exchange Commission. The Company undertakes no obligation to revise or update forward-looking statements as a result of new information since these statements may no longer be accurate or timely.
Analysts' Compensation: Mass Media 77, Inc. who in part or in whole may be responsible for the preparation of this report may receive compensation based upon various factors, including the quality and accuracy of research, client feedback, competitive factors, and overall firm revenues, which include revenues from, among other business units, Institutional Equities and Investment Banking and restricted stock.
Information has been obtained from sources believed to be reliable but Mass Media 77, Inc or its affiliates and/or subsidiaries (collectively Mass Media 77, Inc.) does not warrant its completeness or accuracy. Opinions and estimates constitute our judgment as of the date of this material and are subject to change without notice. Past performance is not indicative of future results. This material is not intended as an offer or solicitation for the purchase or sale of any financial instrument. The opinions and recommendations herein do not take into account individual client circumstances, objectives, or needs and are not intended as recommendations of particular securities, financial instruments or strategies to particular clients. The recipient of this report must make its own independent decisions regarding any securities or financial instruments mentioned herein. Periodic updates may be provided on companies/industries based on company specific developments or announcements, market conditions or any other publicly available information. Additional information may be available upon request.