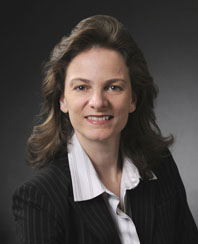 Dr. DiGirolamo has developed a strong infertility patient following in the Boston Metro West and Lexington, Massachusetts areas.
Boston, MA (PRWEB) September 12, 2012
Rick Dietz, Vice President and Executive Director at the Reproductive Science Center (RSC) of New England, announced recently that Carla DiGirolamo, MD has joined Samuel Pang, MD and Isaac Glatstein, MD as a partner in the Lexington, Massachusetts based reproductive endocrinology physician practice. Dr. DiGirolamo is a resident of Milford, Massachusetts and has worked at RSC New England since 2008.
"Dr. DiGirolamo has successfully developed a strong patient following in the Metro West market and the Boston/Lexington market, while actively leading important initiatives for the practice over the past two years. Her passion and commitment to delivering excellent patient care truly exemplify RSC's mission and values, and her continued leadership will be an important part of our future," stated Mr. Dietz.
Dr. DiGirolamo has been the chief fertility doctor at RSC New England's Milford and Westborough, Massachusetts fertility clinic locations. She also sees patients at the RSC New England IVF (in vitro fertilization) center in Lexington, MA.
Dr. DiGirolamo earned her medical degree from Wake Forest University School of Medicine, completed residency training in obstetrics and gynecology at Women and Infants' Hospital in Rhode Island and completed her fellowship training in reproductive endocrinology and infertility at the Massachusetts General Hospital. While attending medical school, she also earned a PhD in molecular pathology from MCP-Hahnemann University in Philadelphia, Pennsylvania. She has published extensively in the area of adult stem cell research and, more recently, has published on the mechanisms surrounding embryo implantation in IVF (in vitro fertilition) treatment.
Practicing medicine in her hometown is particularly rewarding for Dr. DiGirolamo. As she explains, "I grew up in Milford and throughout my medical training my father encouraged me to move back to Milford and take care of the local community. I never thought I would. But, while I was practicing at Massachusetts General Hospital, I realized that couples who need help with infertility are no different whether they are seen in Boston or at a practice 30 miles outside of the city. Helping people become parents was what I really wanted to do. To have the privilege to practice in my hometown is a real bonus."