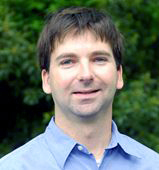 Atlantic BT Will likely set another growth record by the end of the year.
Raleigh, North Carolina (PRWEB) August 30, 2012
Raleigh software and web development company Atlantic BT has been honored by being included, for a fourth time, on Inc. Magazine's annual list of 5,000 fastest growing companies. Atlantic BT is one of 127 North Carolina companies on the 2012 "Inc. 5000" list. North Carolina's 127 fastest growing companies tied for 15th in Inc.'s State rankings with the State of Washington.
This year, 61% of the companies on Inc.'s list of the fastest growing companies have been on the list at least once before. However, the magazine reserves a prestigious Honor Roll for the less than 10% of companies that achieve the difficult task of maintaining their exceptionally fast growth for at least five years in a row. Atlantic BT is excited to have the opportunity to reach this goal in 2013.
"Atlantic BT will likely set another growth record by the end of the year," CEO and founder Jon Jordan explained. "We don't manage our business to win awards, but the awards are a result of how we manage our business. Core values guide our approach and business processes. We hire people who are experts in and love creating great software and websites. Our people love working in teams, especially with and for some of the best, most courageous customers in the world." Atlantic BT has over a thousand customers including fellow Inc. 5000 companies: The Select Group, StrikeIron, HireNetworks, Intelligent Access Systems and Trident Marketing.
What does a software and web development company actually do? "Great question," Mark Foulkrod, the Company's President said. "Two groups come looking for help these days," Foulkrod explained, "companies and entrepreneurs with an existing web presence that is not achieving Return on Investment (ROI) goals, and those who need to carve a new web presence into an often crowded and competitive space." Customers come to Atlantic BT for help achieving their web development, Internet marketing, SEO and e-commerce goals.
Atlantic BT has a strong history of giving back. The Company works closely with Habitat for Humanity, an organization that Atlantic BT founder Jon Jordan's grandfather, Clarence Jordan, helped inspire. In addition, Atlantic BT recently completed its first annual $25,000 Mobile Grant Contest. This year's winner is Passage Home, a Raleigh-based community development nonprofit.
What does the future hold for software and web development? "We are excited about a number of things," said CEO Jordan, "including mobile, mobile commerce, and predictive analytics managed by dynamic website tools, all of which will change the future of e-business. In addition, we're building expertise in a new kind of Search Engine Optimization being created by a resurgent Google using social signals from Facebook and Twitter."
The Company sees an increasing number of customers whose B2B or B2C websites are critical to their bottom lines, careers and futures. Atlantic BT founder/CEO Jon Jordan concluded, "We understand that continued growth and thus our ability to achieve a 5th year on the Inc. 5000, is tied to our love for what we create, our care for our team and customers, and listening for the soft knock of opportunity in the most dynamic business the world has ever known."