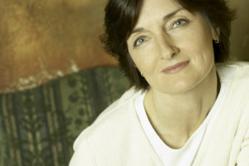 Our proven technology protects donor eggs and freezes them significantly faster, avoiding the cell damage that has hampered success rates in traditional slow-freeze techniques.
Boston, MA (PRWEB) November 29, 2012
The use of donor eggs to become pregnant is often the only option for women with age-related infertility. Even in Massachusetts, where insurance coverage for treatment is mandated, infertility due to a woman's age is not included in the mandate. Traditional IVF using fresh donor eggs is costly, largely due to the use of donor egg agencies, legal fees, and donor compensation. However, frozen donor eggs, available through My Egg Bank at RSC New England provide significant savings.
According to the Centers for Disease Control (CDC), American women are waiting much longer to have their first children in comparison to women a generation ago. In fact, the proportion of first births to women 35 and older has increased nearly eight times since 1970, CDC researchers say.
Unfortunately, ovarian reserve, the number and quality of a woman's oocytes (eggs) sharply diminishes after 35 due to the natural aging process. Women in their late 30s and early 40s often need to use donor eggs to achieve pregnancy and live birth success.
New England women in need of IVF using donor eggs are now able to do so at one third to half of the usual cost by selecting donor eggs from the newly formed, MyEggBank at RSC New England, based in Lexington, MA. Reproductive Science Center (RSC) of New England has announced its founding partnership in My Egg Bank North America (MEBNA), the first North American multi-center network of egg banks offering the safest and most efficient egg freezing technology with equal or greater success than older techniques.
RSC New England and three other centers based in Atlanta, Seattle, and Orlando have partnered to form MEBNA to improve access to a proprietary, proven rapid egg freezing (vitrification) technology that can be applied to all aspects of reproductive medicine, including fertility preservation, egg donation and IVF for women with age-related infertility.
The advanced technology used at MyEggBank at RSC New England was developed by MEBNA pioneering researcher Dr. Zsolt Peter Nagy, PhD. "Our proven technology protects donor eggs and freezes them significantly faster, avoiding the cell damage that has hampered success rates in traditional slow-freezing techniques," says Dr. Nagy. "It allows physicians to choose single embryo transfers in more cases, which reduces multiple birth rates and subsequent complications of pregnancy."
In fact, the extensive research conducted for years by Dr. Nagy is largely responsible for the announcement in October 2012 from the American Society for Reproductive Medicine (ASRM) that freezing women's eggs to treat infertility should no longer be considered experimental.
My Egg Bank at RSC New England patient benefits, include:

Successful pregnancy and birth outcomes at rates equal to or greater than traditional fresh egg donation;
A clinical treatment strategy that delivers the full benefit of services to each patient at one half to one third the cost of traditional fresh egg donation;
An immediate start to treatment, avoiding the complex synchronization of donor and recipient menstrual cycles, as well as the need to wait for lengthy donor matches; and,
A clinical care model that increases recipient control over donor choice, allowing couples to immediately select from a large, ethnically diverse number of frozen eggs already in storage.
To date, the MEBNA network has produced more than 550 live births and recently completed its 1000th embryo transfer, surpassing the results of all other fertility practices in the United States using egg vitrification.
Lexington's Reproductive Science Center is an exclusive license holder of and the only fertility treatment center in New England trained in MEBNA's technology in both fertility preservation and standard IVF cycles. MEBNA egg donors are healthy women between the ages of 21 and 30 who have passed rigorous medical, genetic and psychological testing. RSC New England follows rigorous clinical management protocols that make donor safety a top priority and virtually eliminate any potential risks.
"We are now in position to provide patients in New England with access to a diverse selection of quality donors and the ability to complete their cycles close to home," says Rick Dietz, Executive Director of RSC New England.
Dr. Samuel Pang, Medical Director at RSC adds, "We became a founding partner of My Egg Bank North America because we believe it has the potential to revolutionize reproductive medicine by making the delivery of fertility care more efficient and less costly for women and couples seeking children."
Technology used at My Egg Bank at RSC New England also allows for efficient freezing of eggs for women facing fertility-ending medical treatment for cancer and other diseases. It also allows routine IVF patients to store eggs without prior insemination, thus reducing patient concern about the disposition or long-term storage of unused embryos.
About RSC New England
Founded in 1988, RSC New England is among the 10 largest reproductive medicine practices in the United States. Based in Lexington, Massachusetts, RSC New England operates 11 offices throughout Massachusetts, New Hampshire and Rhode Island and provides comprehensive diagnosis, evaluation, consultation and treatment for infertility. RSC New England is a member of Attain Fertility Centers, the largest network of fertility service providers in the U.S.