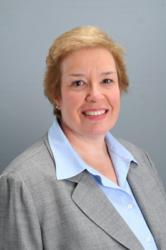 NJIT has invited this CAEL expert to lead this Meetup as part of our commitment to help adult learners learn all their options including ones like Prior Learning Assessment
Newark, New Jersey (PRWEB) August 09, 2012
Dorothy Wax, Senior Director of Career Services for of the Council for Adult and Experiential Learning (CAEL) will speak at New Jersey Institute of Technology on how adults likely have a wealth of skills, competencies, and learning that may be worth college credit. This learning can come from various sources: on-the-job training, work experience, military training, hobbies, self-directed and open source courseware study, and community service. Wax will address how through Prior Learning Assessment (PLA), adults can have skills, competencies, and learning evaluated for possible college credit.
Adults who have had training at work, in the military, through government agencies or professional associations, registered apprenticeships or professional certifications could already have college credit and not know it.
NJIT has invited this CAEL expert to lead this Meetup as part of our commitment to help adult learners learn all their options, such as Prior Learning Assessment, which can shorten the time and expense of enrolling in a formal NJIT degree program. The fewer credits a student has to take, the closer to the NJIT degree they will be.
Join Ms. Wax at the Prior Learning Assessment Meetup at NJIT
Thursday, August 16, 2012
6:00 pm – 7:30 pm ET
NJIT Campus - Newark, NJ
Registration for this Meetup is free.