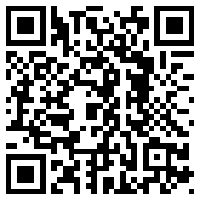 "With the increase in SmartPhone usage, we realized that this was another way to make it easier for our customers to quickly get the detailed information they need in order to make an informed purchasing decision. - Dennis O'Leary, General Manager
Boyne City, MI (PRWEB) July 31, 2012
Industrial Magnetics, Inc. has introduced QR Codes(Quick Registration Codes) on their product advertisements to aid customers in quickly locating additional product information on the company's website.
The 2 dimensional digital images can be read by any standard QR reader on a user's smartphone or smartpad, and eliminates having to type in a long URL into a web browser in order to get to the magnetic product's webpage.You can also scan & store the QR code for later reference and easily share it with team members or purchasing departments via email, FaceBook® & Twitter®.
Dennis O'Leary, General Manager of IMI states, "With the increase in SmartPhone usage, we realized that this was another way to make it easier for our customers to quickly get the detailed information they need in order to make an informed purchasing decision."
IMI's QR Codes are included on most of the company's advertisements and take the customer directly to additional product information including images, videos, technical details and order online capability.
About IMI: Since 1961, Industrial Magnetics, Inc. has been an industry leader in providing innovative permanent magnet and electromagnetic solutions to meet the exact needs of applications in the automotive, appliance, metalworking, food processing, packaging, aggregate, mining, recycling industries and more. For additional information, or to request a catalog, visit IMI online at http://www.magnetics.com, call us at 231.582.3100 or send your request via U.S. Mail to: 1385 M-75 S., Boyne City, MI 49712 USA.