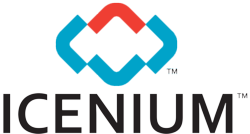 ...within its first week of general availability Icenium has hit a milestone of 10,000 downloads by developers. Icenium is the industry's first Integrated Cloud Environment (ICE) that reinvents cross-platform mobile development...
Las Vegas (PRWEB) October 31, 2012
Telerik, an end-to-end provider of software application, lifecycle and content management solutions, today announced that within its first week of general availability Icenium has hit a milestone of 10,000 downloads by developers. Icenium is the industry's first Integrated Cloud Environment (ICE) that reinvents cross-platform mobile development, combining the power and flexibility of the cloud with the convenience of a local development environment. Icenium's strong developer reception underscores its innovative approach at meeting developers' challenges with a modern alternative to the old-fashioned, vendor-centric IDE approach. Icenium enables developers to use their existing HTML5, CSS and JavaScript skills to create and deploy hybrid applications that run natively on Apple iOS and Google Android mobile platforms.
"The positive response to Icenium has been overwhelming. Developers and designers from organizations, large and small alike, are leveraging capabilities such as Icenium LiveSync for a variety of iOS and Android based-apps," said Doug Seven, executive vice president, Telerik. "Moreover, we listened to our beta customers, the majority of whom have deep web development experience, but limited mobile app development experience – Icenium is helping to minimize the learning curve with a cloud-based development environment that enables developers to build hybrid apps for the most popular mobile platforms leveraging their expertise in web technologies."
During a survey of those who have downloaded Icenium, Telerik learned the technology is being leveraged for a variety of organizations, and the majority of developers are creating both business and consumer apps. The company also learned that those most interested in the technology have upwards of 10 years of web development experience, but only a 'basic knowledge' of mobile development. The feedback from those surveyed using Icenium has been resoundingly positive. When asked for the types of apps being built, the majority noted 'data snacking,' 'social mashups' and 'content/media' apps.
Icenium's breakthrough approach to mobile app development eliminates having to work in and manage multiple SDKs. By exposing SDKs through a cloud service, Icenium has taken an innovative approach and decoupled the coding environment from the platform dependencies, enabling developers to focus on innovation, instead of managing cumbersome, platform-specific development environments.
The new cloud-based mobile application development offering combines tools for coding, simulating, debugging, deploying to devices and publishing apps to the App Store and Google Play, and leverages cloud-based services enabling developers to build for multiple platforms in a single development toolset. A subscription to Icenium provides developers with the complete toolset comprised of Icenium Graphite, an installed version for PCs (if PC is the platform of preference); Icenium Mist, the browser-based version compatible with PCs, Macintosh, Linux, Google Chromebooks and even tablet devices including the iPad; and Kendo UI Mobile, Telerik's complete solution for web and mobile development. Both Graphite and Mist can work individually or in tandem to provide a modern productivity tooling and portability environment with the flexibility for the developer to work as they see fit. Icenium also includes Icenium LiveSync, an unparalleled tool that enables developers to review changes made in real-time across all connected devices without having to waste time recompiling for every change and across each device.
As a special introductory offer, Icenium is now available for free through May 1, 2013.
For more information on Icenium, attend Telerik executive vice president Doug Seven's keynote session, "The 'H' Word: Developing for a Heterogeneous World," at DevConnections, October 31, at the Bellagio, Las Vegas, or visit http://www.icenium.com post-event for a recording of the keynote. Interested parties can also learn more information about Icenium here:

About Telerik
Telerik is a market-leading provider of end-to-end solutions for application development, software testing, agile project management, reporting, and content management across all major Microsoft development platforms. Telerik's award-winning software development products enable enterprises and organizations of every size to generate tangible productivity gains, reduce time-to-market, and stay on time and under budget. With tens of thousands of users in more than 90 countries around the world, Telerik's customers include numerous Fortune 2000 companies, academic institutions, governments, and non-profit organizations. For additional information about Telerik, please follow @telerik on Twitter.
Press Contacts:
Carmen Hughes
Ignite Public Relations
Tel: 650.227.3280 #101
Carmen (at) ignitepr (dot) com
Erica Burns
Telerik Inc.
Tel: 888.365.2779 #154
Erica.Burns (at) telerik (dot) com