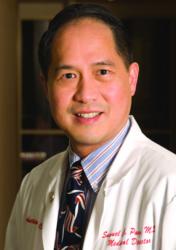 RSC New England has become an assisted reproduction provider-of- choice within the LGBT communities internationally.
Boston, MA (PRWEB) September 20, 2012
Reproductive Endocrinologist and specialist in providing assisted reproductive care for the LGBT community will focus on fertility preservation issues and options for transgender and gender queer men and women to become parents of genetically related children. He is speaking at the Gay and Lesbian Medical Association (GLMA) 30th Annual Conference taking place September 19-23, 2012, in San Francisco, CA. The conference is the world's largest scientific meeting focusing on lesbian, gay, bisexual and transgender (LGBT) health. The conference is remarkable for its size, scope and diversity of programming.
While RSC New England had provided assisted reproductive services to lesbian couples since opening in Massachusetts in 1988, Dr. Pang's expertise and notoriety surged when he became the first Reproductive Endocrinologist in New England to facilitate the birth of a baby for a gay male couple using donor eggs and a gestational surrogate in 1998. The couple had been turned away at other fertility clinics.
Dr Pang and the Reproductive Science Center of New England continue to annually help several hundred lesbian and gay couples become parents. In 2011, RSC New England began to see an increase in requests for consultations from transgender men and women who wanted to retain their fertility options prior to transitioning through genital surgery and/or hormone use.
RSC New England is based in Lexington, Massachusetts. In addition to its LGBT patients, RSC New England provides comprehensive diagnosis, consultation, evaluation and treatment for infertility among heterosexual couples. RSC New England has locations throughout Massachusetts, New Hampshire and Rhode Island and is a member of Attain Fertility Centers, the largest network of fertility medicine providers in the US.