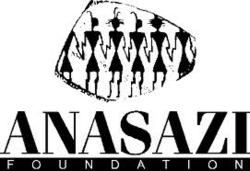 Former executive director Michael Merchant will continue to serve as ANASAZI's president and as a member of the governing board.

Mesa, AZ (PRWEB) September 20, 2012
ANASAZI Foundation has named founder and wilderness therapy pioneer Ezekiel Sanchez as executive director and Sterling Tanner as Chairman of the non-profit behavioral healthcare provider's governing Board of Directors. Former executive director Michael Merchant will continue to serve as ANASAZI's president and as a member of the governing board, which also includes Sanchez, Arbinger Institute chief financial officer Paul Smith, and former chairman Lester Moore, an operating partner director of Huntsman Gay Global Capital.
In his role as executive director, Sanchez will oversee day-to-day operations as well as the enhancement and expansion of the ANASAZI Way curriculum. As president, Merchant will lead ANASAZI's public outreach initiatives and fund development campaigns. He will also continue to serve as the primary facilitator for ANASAZI's renowned parent program. As the incoming president of the National Association of Therapeutic Schools and Programs (NATSAP), Mike will continue to represent ANASAZI to the professional community, where he serves as a leading voice for the safe care of adolescents and families participating in private behavioral healthcare programs.
Ezekiel Sanchez and ANASAZI co-founder Larry Olsen gained national attention in 1969, when their fledgling college course received an award for "Youth Rehabilitation through Outdoor Survival." Soon after, the pair became widely recognized as the pioneers of "wilderness therapy" and as champions of a loving approach that respects individuality and relies on principles founded in nature rather than on manmade constraints or contrivances. In 1988, Sanchez and Olsen founded ANASAZI to make the wilderness experience available to all families, including those with limited financial resources. Since then, Sanchez has served as ANASAZI's chief program officer, responsible for the organization's operating philosophy and methodology. Sanchez and his wife Pauline were honored as Arizona Parents of the Year in 2001 and as recipients of the National Excellence in Parenting Award for 2002.
"Ezekiel's leadership has always been an essential part of ANASAZI's success," said Merchant. "There is no one on the planet more qualified to oversee operations and nurture the development of the ANASAZI Way."
Sterling Tanner succeeds Lester Moore, who helped ANASAZI achieve extraordinary results during his seven-year tenure as board chairman. Moore will remain an active board member as he works to meet the increasing demands of Huntsman Gay's growing business portfolio.
Tanner is president and executive director of the Forever Young Foundation, an organization founded by NFL legend Steve Young to pass on hope and resources for the development, strength, and education of children. Prior to joining Forever Young, Tanner served as ANASAZI's chief financial officer from 1990-2000. He has served on ANASAZI's Board of Directors since 2005 and serves as a board member for several other non-profit foundations, including Christmas Box House and American Indian Services. He is also a member of the Arizona Management Society and a Paul Harris Fellow in Rotary International.
ABOUT ANASAZI FOUNDATION
ANASAZI Foundation is a nonprofit (501c3), nationally recognized, licensed, and Joint Commission-accredited behavioral healthcare provider known for its nurturing and non-punitive approach to helping young people. ANASAZI's menu of services includes a 42-day, wilderness-based intervention and treatment program for youth 12-17 (including those often labeled as "troubled teens") and young adults 18-25, as well as parenting workshops and community drug awareness and education forums. Visit http://www.anasazi.org for more information.
Contact:
Sean Rourke
480.892.7403