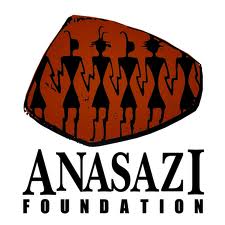 The funds raised that night will help dozens of loving parents and children turn their hearts to one another and walk in harmony in the wilderness of the world.
Mesa, AZ (PRWEB) September 22, 2012
ANASAZI Foundation today announced its annual scholarship dinner raised a record $300,000 to provide help for children struggling with substance abuse, emotional, or behavioral issues. The September 9th gala honored Children's Miracle Network founder Marie Osmond as well as the accomplishments of ANASAZI graduates who have continued to excel since their participation in the nonprofit organization's respected outdoor behavioral healthcare programs.
Marie Osmond and husband Brian Blosil received ANASAZI's Turn for Peace award for their work raising $2.8 billion for children's hospitals around the world. Stanford Ph.D. candidate, former ANASAZI YoungWalker and scholarship recipient Sarah Robinson was named ANASAZI's Young Leader for 2006. She was honored with four other finalists, including lumber-industry COO Trevor Lloyd, graduate student Davey Jensen, Micron engineering scholar Robert Wells, and entrepreneur/advertising executive Ryan Treft. NFL Hall of Fame quarterback Steve Young's Forever Young Foundation presented each of the finalists with a college scholarship.
ANASAZI supporters Bob and Diana Hunt, Tom and Jan Lewis, Harry Tahiliani, and Sterling Tanner were also honored as part of the event, which was emceed by TV news anchor and meteorologist Sean McLaughlin.
Included in the evening's festivities were moving musical performances by Arizona tenor Jordan Bluth and the Saddle Rock Sisters, a Wyoming-based musical group which featured former ANASAZI YoungWalker Rachael Garnick. Artist Jonathan Roberts performed the equally moving "Miracles Happen," a song he composed specifically for the event. The highlight of the evening was when more than 75 ANASAZI alumni and TrailWalkers joined Roberts and the other artists onstage for the finale.
Funds raised at the dinner and associated silent auction will go directly to financially challenged families in need of ANASAZI's services. More than $200,000 was generated in five minutes via a live "auction" that invited attendees to pledge support for specific scholarship needs. Included in this amount was a $100,000 contribution from a donor who wishes to remain anonymous.
"We are forever grateful for the giving hearts of those wonderful people who participated in our scholarship dinner," said ANASAZI founder Ezekiel Sanchez. "The funds raised that night will help dozens of loving parents and children turn their hearts to one another and walk in harmony in the wilderness of the world."
ABOUT ANASAZI FOUNDATION
ANASAZI Foundation is a nonprofit (501c3), nationally recognized, licensed, and JCAHO-accredited behavioral healthcare provider. ANASAZI's menu of services includes a 42-day wilderness-based treatment program for youths ages 12-17 (including those often labeled as "troubled teens") and young adults ages 18-25, as well as parenting workshops, leadership and marriage courses, outpatient counseling, and community drug awareness and education forums. Visit http://www.anasazi.org for more information.
Contact:
Sean Rourke
ANASAZI Foundation
480.892.7403 phone