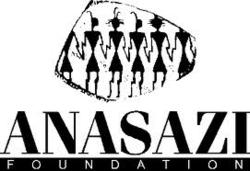 Dr. Tingey's work as director of the nonprofit American Indian Services has helped thousands of native youth attend college, obtain degrees a
Mesa, Arizona (PRWEB) September 17, 2012
Humanitarian, psychologist, and educator Dr. Dale Tingey will be honored with the 2011 Turn for Peace award in recognition of his lifelong work on behalf of Native American youth and families. Dr. Tingey will receive the award November 17 at ANASAZI Foundation's Scholarship Gala, to be held at the Legado Hotel in Gilbert, Arizona.
Awarded annually by ANASAZI, a nonprofit provider of behavioral healthcare services, the Turn for Peace is presented to individuals who have made a lasting impact on the lives of children and families in need. Past recipients include former First Lady Barbara Bush, NFL Hall of Fame quarterbacks Steve Young and Bart Starr, author Stephen R. Covey, philanthropists Robert and Lynette Gay, and entertainers Wynonna Judd and Marie Osmond.
For more than 50 years, Dr. Tingey has devoted his life to improving the health and education of Native American families. His work as director of the nonprofit American Indian Services has helped thousands of native youth attend college, obtain degrees and, in turn, provide much-needed support in their communities.
"Dale is a great friend to all of the two-legged beings," said ANASAZI founder and Totonac tribal member Ezekiel Sanchez. "His devotion to the native population has given him profound insight into our hopes, pains, and dreams; and his good works have lifted our people to stand tall, like our forefathers, in the midst of adversity. His American Indian Services organization has helped many tribes preserve their culture and traditions for future generations. Finally, Dale's leadership has inspired many in our community to achieve great things. I consider Dale and his friendship to be primary factors in the longevity and success of ANASAZI Foundation."
The November 17 gala highlights the remarkable stories of ANASAZI alumni – young people who have overcome significant personal challenges to rebuild family relationships and achieve goals that once seemed beyond their reach. Proceeds from the event will enable financially challenged families to obtain the help they need for a son or daughter with substance abuse, emotional, or behavioral concerns. For reservations and table sponsorships, call (800) 678-3445 or e-mail sponsorships(at)anasazi(dot)org.
ABOUT ANASAZI FOUNDATION
ANASAZI Foundation is a nonprofit (501c3), nationally recognized, licensed, and Joint Commission-accredited behavioral healthcare provider known for its nurturing and non-punitive approach to helping young people. ANASAZI's menu of services includes a 42-day, wilderness-based intervention and treatment program for youth 12-17 and adults 18+, as well as parenting workshops and community drug awareness and education forums. Visit http://www.anasazi.org for more information.
Contact:
Sean Rourke
480.892.7403