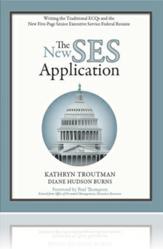 Interested parties can learn about the nature of appointee positions that might soon be vacated by visiting the Plum Book of the U.S. Office of Personnel Management.
Washington, DC (PRWEB) November 11, 2012
The re-election of President Barack Obama may mean continuity for a broad range of White House policy initiatives. But even when voters return an incumbent president to office, many of his appointees will leave the administration for other opportunities, opening positions for talented, qualified professionals in diverse fields. In contrast with career Civil Service jobs, these appointments typically require that candidates demonstrate political loyalty to the party of the president.
These executive and staff-level appointments -- some subject to Senate confirmation – are found in a galaxy of federal agencies, offices and programs in the executive and legislative branches. Traditionally, there is high turnover in cabinet secretaries between terms of a re-elected president; this contributes to departures at the appointee staff level. Recent media reports indicate that the majority of current cabinet members are likely to depart the Obama administration in the coming months or sometime in 2013. Additionally, the president has proposed to add a Secretary of Business to his cabinet, which would entail the staffing of an entire department.
Regardless of all the talk of the looming "fiscal cliff," it is always good to continue to apply for federal positions. The holiday season is a great time to prepare your candidacy and to scope out open positions that may not receive as much attention from other candidates as they do at other times of year.
Interested parties can learn about the nature of appointee positions that might be vacated in the coming months by visiting the Plum Book of the U.S. Office of Personnel Management. Candidates with connections to cabinet departments and federal agencies may learn of appointee openings sooner by working their professional networks. Successful candidates for these appointments aren't shy about contacting local, state or federal politicians or party officials to make known their interest.
The first step for the aspiring appointee is to research available positions and choose one that's well-suited to his or her professional background. Here is the Obama administration's web page for applying for a presidential appointment. Candidates typically build a targeted resume from the ground up for these positions, emphasizing the specialized experience and mission-specific skills that they would bring to the organization.
The Resume Place has been writing Schedule C appointee applications for six incoming presidents. Kathryn Troutman, president of The author of The Resume Place and Federal Resume Guidebook and Mastering the SES Application, offers these key tips for a successful appointee resume:

The resume should be very detailed and can be long, perhaps 3 or 4 pages.
It should summarize and then elaborate on the applicant's accomplishments, skills experience, education, training and certifications.
A one-page description of the candidate's volunteer efforts in behalf of the president-elect's party should also be included.
The resume should sell the candidate and explicitly address all of the position, agency and office requirements.
The applicant's online presence, including LinkedIn profile, should be updated to include party affiliation. The LinkedIn profile should be refined to put forward the candidate's qualifications for the targeted presidential-appointee job.
It's also important to draft in advance a cover letter or letter of interest that matches the candidate's skills with the targeted position, and expresses his or her devotion to the mission of the job and agency. Supreme Court Justice Samuel Alito's 1985 application for his first job at the Justice Department is a great example of a passionate expression of interest in a federal job.
Candidates should be ready to dress the part in case they need to travel to Washington on short notice to meet with powerful people ranging from hiring managers to senators. Classic, conservative business dress and clean-cut grooming are the rule for the nation's capitol. Well-prepared candidates will arrive with business cards in hand and resumes printed on off-white stock.
When they land in Washington to meet with the officials who will determine the success of their search, candidates should have a well-rehearsed pitch and be psyched up to convey their passion for the job. After initial hurdles in the application process are cleared, job candidates can set themselves apart from the formidable competition by carefully researching the targeted agency's current and upcoming projects, budget, most difficult challenges and strategic objectives.