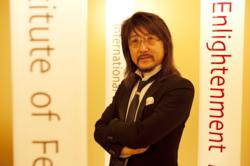 The ARIIX mindset is unique and will redefine the success model for entrepreneurs around the world. -Shoogaku Matsunaga
Bountiful, UT (PRWEB) April 13, 2012
ARIIX, a premier health and wellness company, is happy to announce the addition of Mr. Shoogaku Matsunaga as a member of the Global Success Leaders Team. Mr. Matsunaga, a well-known and respected strategic consultant, author and community leader in Japan, will be integral to the company's introduction and expansion throughout his country.
"I am excited to be working with ARIIX and assisting in their preparations to enter Japan. After meeting the leaders in the field and their management team I knew that this is a company that will bring success and happiness to many families around the world," said Mr. Matsunaga. "ARIIX's commitment to health, financial and personal development and charity are areas we can all improve on to make the world a better place."
Mr. Matsunaga, who was introduced to ARIIX through an acquaintance, was immediately impressed by the passion of its executive team and commitment to a shared vision of creating a unique business model that would lift up the company's representatives to achieving success while making a positive difference throughout the world.
"When I learned about ARIIX, I was impressed by their personal development systems dedicated to supporting representatives and unleashing their unique potential," he said. "I know that this will be a valued resource for those seeking financial independence, healthy lifestyles, and the opportunity to live by the Golden Rule. This is fundamentally important and will truly resonate with the people of Japan as we continue to recover and move forward after last year's devastating earthquake and tsunami."
"The ARIIX mindset is unique and will redefine the success model for entrepreneurs around the world. It's exciting to join with them in creating a new plan for small businesses that anyone can follow and succeed. I am confident that the ARIIX product lines support our health and our minds and are effective for people around the world, no matter if they are from the West or the East. This truly is a global movement."
"We are honored that Mr. Matsunaga will play a leading role in our introduction into Japan," said Mark Wilson, President of ARIIX. "We know that together we can create a new future of prosperity by supporting not only health, wellness and financial independence but also personal development and charity."
About ARIIX
ARIIX is a premier health and wellness company that is using the latest research in nutritional science to create their leading-edge nutritional products. The company was born from the shared vision of leaders in business and nutritional science, who wanted to create a unique company based on the "golden rule" of helping others to unleash their potential for good. ARIIX stands out with their blend of global vision, outstanding industry experience and leadership, unparalleled quality nutritional supplements and the philosophy that when one person thrives, the whole community benefits. The company currently operates in the United States, Canada, China, Hong Kong, Japan, and Taiwan, with expansion into Thailand, Mexico and Latin America throughout 2012.
For more information please visit http://www.ariix.com or phone 1-855-GO-ARIIX.