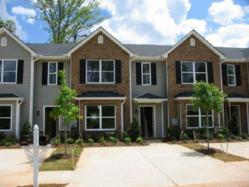 Investors in Atlanta property should remain focused on their long term goal which is to invest in cash flow positive property in the city
(PRWEB UK) 15 May 2012
With property prices hitting historic lows in major U.S cities like Atlanta it is the right time to invest in Atlanta Tenanted Property according to property investment company colordarcy.
The reason for this is that as home prices have declined, largely due to restrictions on mortgage lending, rents have increased.
"Investors in Atlanta property should remain focused on their long term goal which is to invest in cash flow positive property in the city," says Loxley McKenzie, Managing Director of colordarcy.com.
In the current market conditions, and if they have the cash, investors should be aiming to invest in as much Atlanta property as they can while they can. There are signs in most major cities in the U.S that prices have now hit the bottom which makes properties cheap in relative terms, however demand has not gone away.
The rental market in these cities will continue to be buoyant, according to Colordarcy, while it remains difficult for people to raise enough finance to buy their homes.
Loxley added, "Rather than be influenced by market hype investors should diversify while sticking to a cash flow positive strategy. The rent should cover expenses and generate an income in the process.
"By investing in middle class suburban areas of Atlanta, investors should find enough tenants willing to pay the kind or rents that will achieve this goal."
Colordarcy are currently offering a range of Atlanta Tenanted Properties at heavily discounted prices with tenants already waiting to move in.
Click here to review our Atlanta Tenanted Properties
Notes to the editor:
Colordarcy is a leading property investment company that specialises in finding positive cash flow investment properties worldwide. Colordarcy investment property portfolio includes some of the best properties for sale in Atlanta, Brazil, Florida, Turkey and the United Kingdom.
For more information, supporting pictures or logo artwork, please contact:
Steve Billing
PR Manager
Tel: +44 (0) 207 100 2393
Email: press(at)colordarcy(dot)com
Web: http://www.colordarcy.com/