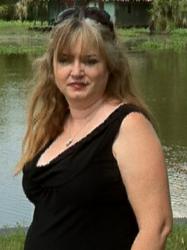 Perfect for a weekend read. The Hideaway will keep your heart racing with its gripping suspense.
New Orleans, LA (PRWEB) August 04, 2012
Residents don't lock their doors at night and everybody knows their neighbors. But very soon, that's all going to change, because something very dark is twisting through the streets of this sleepy little town, and no one is going to be safe for very long.
At a turning point in her career as Detective on the Hope Police Force, the beautiful Jordan Sanders has been waiting for the case that will give her the boost she needs to run for Sheriff. When the mutilated body of a missing young woman is found on the side of the road, posed and displayed in a very deliberate way, Sanders begins to wonder if this will be the key to her next rung on the ladder of her career.
Without realizing it, Sanders has wandered right into the most sensational group of murders this small town has ever seen. A serial killer is hiding in the shadows of Hope, waiting to make his next move. Detective Sanders is determined to find the murderer and put him behind bars no matter the cost, even if the cost is her own life. Unbeknownst to her, he's noticed that she's hunting for him. He's decided she just might be the victim that he's been waiting for, and Jordan Sanders is far more vulnerable than she realizes. Will she find him before he can find her first?
Readers will be on the edge of their seat to reach the thrilling conclusion of this intense and gripping mystery novel. Now available in eBook format, Mary Reason Theriot brings lovers of the suspense genre a fantastic novel that will have them locking their doors and checking over their shoulders…just in case.
Mary Reason Theriot
Louisiana-native, Mary Reason Theriot has lived in various states with her husband's United States Coast Guard career. Until being diagnosed with Multiple Sclerosis in 2001, she worked in the legal field. Encouraged to write by her youngest child, she calls writing "great therapy for my own personal fight against MS." The Hideway is her debut novel.
Follow Mary Reason Theriot on Twitter @Mktheriot.
Read Mary Reason Theriot's blog at http://maryreasontheriot.me/.
View Mary Reason Theriot's YouTube channel at http://youtu.be/9g-9BeO3r9w.