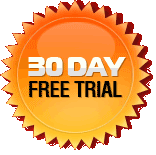 Rent My Vacation Home dot com is now using new technology called the Address Verification System to protect Vacationers and Owners.
New York,New York (PRWEB) April 14, 2012
Rent My Vacation Home dot com has AVS built into the check out system and for homeowner registration.No other competitor has this new technology as Rent My Vacation Home dot com leads the way in the vacation home travel industry.
The Address Verification System (AVS) is a system used to verify the address of a person claiming to own a credit card. The system will check the billing address of the credit card provided by the user with the address on file at the credit card company.The other security features for the credit card include the CVV2 number.This is used to make sure of the Identity of the Homeowner and the Vacationer.
AVS is used when the Homeowner or Vacationer verifies credit card data, such as billing address and zip code, against the Visa/MasterCard billing information of the cardholder.AVS verifies that the billing address of the credit or debit card matches the address that was given by the customer.
AVS verifies the numeric portions of a card holder's billing address. For example, if your address is 101 Main Street, Highland, CA 92346, AVS will check 101 and 92346. Sometimes AVS checks additional digits such as an apartment number, other times it does not. Cardholders may receive false negatives, or partial declines for AVS from e-commerce verification systems, which may require manual overrides, voice authorization, or reprogramming of the AVS entries by the card issuing bank.
Rent My Vacation Home dot com has the AVS service to combat fraudulent activity for non-face-to-face transactions by cross-referencing the card holder's address information with the card issuer's records. AVS is widely supported by Visa and MasterCard in the USA, Canada and United Kingdom. American Express only supports AVS in the USA.
About Rent My Vacation Home dot com
800-699-7684.
Special - list a vacation home for 30 days Free
Join 83 Sites
"Search for Free"
•0% Commission,Cancel Anytime.
•Advertise to Millions!
•Availability calendar one form for 83 sites.
•Inquiry form on 83 sites & 12 Extra Large Pictures Included.
•Video tour on 83 sites with one form.
•Traveler map on 83 sites with one form control.
•Optional credit card and Travel Guard check out system.
•Vacationers can Save the Search for the next visit.
•Reservations come in via Email or Phone.
•Always on Page 1 - Google, Bing ,Yahoo.
•List a Home For Sale and/or Rent.
•Post links from 83 sites to your site and You Tube Video