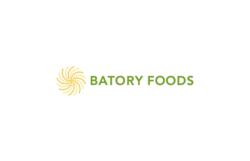 We're thrilled to have developed a product line that fills a real marketplace need for protein crisps.
Des Plaines, IL (PRWEB) October 17, 2012
Batory Foods is pleased to announce the launch of Simply Crisps™, a high-quality protein crisp product for bakers and manufacturers of cereal, protein and granola bars. Along with Fonterra Whey Crisps, which is the current crisp option within Batory's ingredient portfolio, the addition of Simply Crisps™ gives customers an even broader selection and more flexibility.
Like Fonterra Whey Crisps, the new Simply Crisps™ are high-quality, rBGH-free, neutral in flavor and comprised of 60 percent protein. Simply Crisps™ are available in two formulations: a milk and whey protein blend (Simply Crisps™ Milk/Whey), as well as a milk and soy protein blend (Simply Crisps™ Milk/Soy).
"We're thrilled to have developed a product line that fills a real marketplace need for protein crisps," says Vanessa Hodges, Senior Product Manager, Proteins and Lecithins, Batory Foods. "These blends allow us to pass on efficiencies and savings to our customers—without sacrificing quality or taste."
By expanding Batory Foods' crisp portfolio to include products that use both milk and soy protein sources, customers can avoid the supply constraints often faced in sourcing whey products. The blends offer lower price points while maintaining the highest standards of quality. Particularly for those manufacturers whose end users do not require 100 percent whey protein, Simply Crisps™ are a smart option.
Batory Foods will unveil Simply Crisps™ at SupplySide West 2012 in Las Vegas, November 5 – 9. Samples will be available at Batory Foods' booth #24049. Samples will also be available at Chicago's IFT tradeshow, November 15, booth #815-916. Please contact proteincrisps(at)batoryfoods(dot)com for additional details.
ABOUT BATORY FOODS
Founded in 1979, Batory Foods is a leading national ingredients distributor, offering manufacturers the industry's largest portfolio of high-quality food and fine ingredients. With sales professionals covering every major market across the U.S., the family owned and operated business "thinks national" and "acts local," serving national, regional and local manufacturers with an abiding commitment to excellent customer service. Batory Foods' network of Distribution Centers services more than 6,000 customers, spanning the full food industry spectrum.