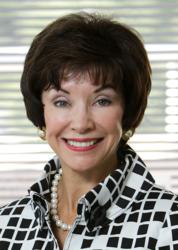 McLean, VA (PRWEB) February 29, 2012
Brenda Blisk, CFP®, founder and CEO of the Blisk Financial Group at Spire Investment Partners in McLean, VA, has been recognized by Barron's Magazine as one of the "Top 1000 Financial Advisors" in the U.S. (#23 in Virginia).
This is the fourth consecutive year Blisk has made Barron's list of 1000 Top Advisors. Barron's published this year's list in its February 20 edition. According to online.barrons.com, "Barron's ranks advisors according to assets under management, revenues the advisors generate for their firms, quality of the practice and other factors.".
One of only three women in Virginia on the Barron's list of top advisors, Blisk was featured as one of "Top Ten Women in Business" in the fall 2011 edition of Nova Exec Magazine and one of five leading business women in the July issue of Northern Virginia Magazine.
Blisk has received numerous awards and recognitions. In December 2009, she was elected to the Research Magazine Advisor's Hall of Fame. That same year, she was featured as one of 87 women executives from across the country in the 8th Annual Women Worth Watching® issue of Profiles in Diversity Journal.
Also, she has been recognized as one of Virginia Lawyer's Weekly's "Influential Women of Virginia," one of the Washington Business Journal's "Women Who Mean Business" and as a recipient of Washington Smart CEO's Brava! Women Business Achievement Award.
Blisk is also the founder and chair of the innovative program, called "In the Bag: Purses for Preparedness," an annual fundraiser for the American Red Cross in the National Capital Region. Last year, Blisk and her committee raised $62,000 to support programs of the American Red Cross, which covers eight counties in the Washington, DC, area.
About Brenda Blisk
Brenda Blisk founded the Blisk Financial Group in 1985. In 1997 Blisk and her team went independent as an Investor Advisor Representative of Legacy Advisors, LLC, (now Spire Investment Partners) in McLean, Virginia.
Serving clients in more than 30 states, Blisk heads a team of five, which manages $280 million in assets. Blisk provides independent advice, custom strategies for income planning and wealth accumulation, special needs planning and portfolio management to clients.
For more information on the Blisk Financial Group, visit http://www.bliskfinancialgroup.com/
###