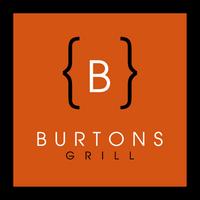 "We are delighted to be part of the Westford community and are excited to create new employment opportunities in these difficult economic times."
Westford, MA (PRWEB) October 25, 2012
Wednesday, October 31, at 11:30 AM Burtons Grill, a Massachusetts based restaurant group with eight locations in: Massachusetts, Connecticut, Virginia, South Carolina and New Hampshire will be opening their ninth location at Cornerstone Square shopping center located in Westford, MA. Featuring contemporary American cuisine Burtons offers expansive lunch and dinner menus, daily features, gluten free, vegetarian and children's menus.
The restaurant will seat 220 guests and feature an intimate private dining room, lively bar and seasonal patio with a fire pit.
Kevin Harron, CEO of Burtons Grill says, "We are delighted to be part of the Westford community and are excited to create new employment opportunities in these difficult economic times."
Guests who join Burtons Grill's B-Loyal loyalty program will be eligible for a free lunch after their first visit.
Burtons Grill Westford will open for business on Monday, October 29 for dinner service and is located at One Cornerstone Square, Westford, MA 01886. Reservations can be made by calling 978-692-1220 or by visiting http://www.burtonsgrill.com.
Hours are as follows: Monday – Thursday: 11:30AM – 10:00PM, Friday and Saturday: 11:30AM – 11:00PM, Sunday: 1130AM – 9:00PM
About Burtons Grill, LLC
Founded in 2005, Burtons Grill, LLC is an upscale casual restaurant featuring contemporary American cuisine, with a commitment to allergy awareness. Burtons Grill is based in Andover, MA and has nine restaurant locations in five states. For more information about Burtons Grill, please visit us online at http://www.burtonsgrill.com.
For press information, please contact Courtney Fisher, Director of Marketing at cfisher(at)burtonsgrill(dot)com.