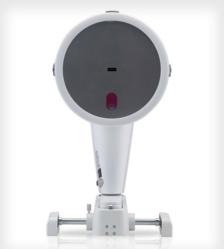 Los Angeles, California (PRWEB) August 05, 2012
The best Lasik surgeon in Los Angeles, the Benjamin Eye Institute, today announced the addition of a new Pentacam camera diagnostic equipment. The Pentacam allows refractive surgeons to achieve more accurate measurements before and after refractive surgery and it helps make the surgical procedure safer by helping the doctor detect abnormalities faster.
The Lasik Los Angeles office of the Benjamin Eye Institute is one of only a couple of clinics in LA which has begun using the state-of-the-art equipment. The new Pentacam and the clinic's other equipment allow the surgeons to deliver a wide array of ophthalmic services to the community in a timely and safer manner. The clinic treats the following conditions:

Nearsightedness (myopia)
Astigmatism
Farsightedness (hyperopia)
Presbyopia
Dry eye Conjunctivitis
Glaucoma
Macular degeneration
Diabetic eye disease
Other ocular conditions
Patients who are looking for cataract surgery Los Angeles will be excited to learn about Benjamin Eye Institute's list of high-tech equipment which includes a Wavelight Allegretto Eye-Q 400 laser which is used for different laser vision correction procedures, an IntraLase FS 2 60Khz laser which is used for a number of LASIK procedures and a SLT Q-switched laser which is used for the treatment of glaucoma.
In addition to the new Pentacam camera equipment, the clinic also uses LensX which is considered a true revolution in ophthalmology and was purchased about six month ago. The clinic is the only one in Los Angeles to maintain the LensX piece of equipment and there are only about six that are in use in the entire United States.
The Benjamin Eye Institute's website was recently updated with the new equipment and with helpful and informative articles and videos which go into detail about the different laser procedures which are available to patients. People who are performing research on Lasik or other laser surgery options will find the site extremely helpful.
About
Benjamin Eye Institute is a world class comprehensive ophthalmology practice with emphasis on refractive and premium cataract care located in West Hollywood, California. Our modern office is equipped with all the diagnostic and treatment technology needed to deliver state of the art eye care, and includes our own in-office climate controlled LASIK suite.
Contact
Benjamin Eye Institute
9201 W Sunset, Ste 709
West Hollywood, CA 90069
Phone (310) 275-5533
Website http://benjamineye.com