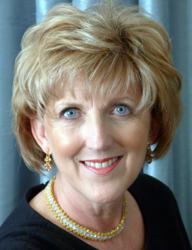 Phoenix, AZ (PRWEB) September 27, 2012
MBA Women International (MBAWI) participated in the Clinton Global Initiative (CGI) this week and announced today that Gail Romero, CEO of MBAWI, conducted interviews with several high profile figures at the event to serve as role models for her organization's membership.
The Clinton Global Initiative is a gathering of high profile leaders from around the world. Many participants run non-profit organizations that work with women and girls in dire situations. MBAWI is a supporter of women around the world and honors those who work to empower women and girls in business or otherwise. As a show of MBAWI's appreciation for these people, interviews were held to bring light to their accomplishments and to spread their wisdom.
MBAWI is focused on continuing to build skills for women to gain leadership roles. One of the major women figures she spoke with was Her Royal Highness Princess Fay JahanAra, a noted philanthropist and a Persian-born US national. She has been actively involved in the international trading business since 1975. Princess Fay JahanAra is President of the RACH Charity Foundation, a non-profit charitable organization dedicated to improving the quality of life of underprivileged children and families.
Romero also conducted interviews with senior level representatives from around the world as part of the Women of Wisdom series. Aside from describing their company or organization, the interviewees gave one word that represented their success and a piece of advice for women in their path to leadership. Some of the interviews were held with Krista Hendry, the Executive Director of the Fund for Peace, Hunaina Sultan Al-Mughairy the US Ambassador from Oman, Jill Belasco the CEO of Coscentrix, Susan Davis the head of BRAC USA, Rick Yune a movie star and actor, and Loretta Claiborne, a Special Olympics Participant and Spokesperson. In total there are over forty, 5-10 minute interviews with women and men who are at the top of companies and organizations that work around the world.
These interviews will appear soon in MBAWI's online magazine (1.7 million in readership), will be posted on MBAWI's YouTube channel and will be accessible to its 7,000 global members in 52 nations, 76 collegiate chapters, and 20 professional chapters.
While at CGI,Gail Romero was interviewed by Fox Radio and by Devex in a story Coming in January 2013: An academy for aspiring women leaders where she discussed the upcoming MBAWI Leadership Academy. The International Leadership Academy and the resultant Executive Leadership Certification was developed to enhance the relationship between MBA Women International and its corporate partners who desire stronger more prepared women of diversity to lead into the 21st century.
See Laureate International Universities coverage including an interview with Gail Romero at CGI.
For more interviews with top female executives visit MBAWI's YouTube Channel.
MBAWI will host their annual Leadership Conference and Career Fair October 18-20 in Phoenix, Arizona.
ABOUT MBA Women International
MBA Women International is a not-for-profit organization dedicated to the advancement of business women as corporate leaders, executives and entrepreneurs- enriching workforce diversity around the world.
It serves four related client groups: female MBA students, female business professionals and entrepreneurs, universities and corporate partners.
Visit http://www.mbawomen.org. To find out more about joining a MBA Women International student chapter or a professional chapter contact: membership(at)mbawomen(dot)org.