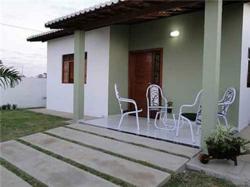 Your average Brazilian tenant or buyer will be just as choosy about the kind of property they want as anywhere else in the world and as an overseas investor - ignore this at your peril
(PRWEB UK) 19 July 2012
It is easy to look at rental statistics and capital growth when considering an investment in South America's largest country. Brazil property prices are rising 20% per annum in cities like Natal (Source: zap.com) while rents are also increasing, yet what is often overlooked is what a typical Brazilian wants from his or her property according to Colordarcy.com.
Loxley McKenzie, Managing Director of Colordarcy.com said, "Your average Brazilian tenant or buyer will be just as choosy about the kind of property they want as anywhere else in the world and as an overseas investor - ignore this at your peril.
Families prefer larger three-bedroom apartments and they will also pay closer attention to everything when they are buying.
Young professionals, meanwhile, will be looking for properties close to work and are not as concerned about things like the size of a garden. For them it is better to live somewhere convenient for work and close to the city centre where possible.
One area that both men and women tend to agree on in Brazil is parking spaces. They like the space to be big enough so that they are not worried about scratching their cars."
So with this in mind, as an investor in Brazil property it is important to choose properties that include decent parking spaces and reasonably well proportioned rooms. It is also worth selecting properties with small gardens and swimming pools that don't get in the way of the view.
Please choose from Colordarcy's range of Brazilian property investments including Minha Casa Minha Vida and other opportunities in Natal.
Notes to the editor:
Colordarcy is a leading property investment company that specialises in finding positive cash flow investment properties worldwide. Colordarcy investment property portfolio includes some of the best properties for sale in Atlanta, Brazil, Florida, Turkey and the United Kingdom.
For more information, supporting pictures or logo artwork, please contact:
Steve Billing
PR Manager
Tel: +44 (0) 207 100 2393
Email: press(at)colordarcy(dot)com
Web: http://www.colordarcy.com/
Colordarcy Investment Ltd
35 New Broad Street
London
EC2M 1NH