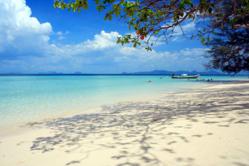 Those who have invested rental properties in cities like Rio are cashing in by doubling the rent when tenants come to renew their contracts.
(PRWEB UK) 24 June 2012
Loxley McKenzie, Managing Director of Colordarcy.com comments "Like all good investments, people leap in on the gold rush and make it that bit harder to find the gold nuggets.
This was the case in Eastern Europe a few years back and even Spanish property if we travel back a little further in time. Fortunately there is still a market where few people realise the opportunities – that market is Brazil right now.
Those who have invested in rental properties in cities like Rio are cashing in by doubling the rent when tenants come to renew their contracts."
This is common knowledge now in Brazil. Real estate portal Zap Imoveis has already highlighted the practices of a new breed of property pioneers in Brazil's cities this year.
"They spend their days literally hunting. They knock on many doors, make friends with janitors and doormen, talk with officials from the bakery next to the building. As detectives in the property market, the "house hunters" sniff properties available for rent. This new professional sport is starting to gain pace as is managing real estate properties in Rio and Sao Paulo."
According to Colordarcy.com, if we look at supply and demand in Brazil's cities, the volume of rental properties is still very low and vacancy rates are not surprisingly also very low at 10%. (Source: Zap Imoveis, 2012)
This gives investors a unique opportunity to invest in Brazil property and see rental yields of 8 to 11% per annum and an increase in the price of property forecast to be between 15 and 25% per annum – a win win combination for property investors.
Colordarcy's property analysts also point out that in Brazil's major cities, young professionals are struggling to afford the kind of prices now being asked for properties in good areas and even with mortgage interest rates falling into single figures, affordability is unlikely for this sector is unlikely to improve.
A 50sqm apartment for example will generate yields of 9.6% whereas larger units would be 5.4% to 7.2%. (Source: Zap Imoveis 2012)
Apartments in the suburbs of Sao Paulo offer yields of up to 8% and in more central areas close to transport links, yields can be as high as 11% making Brazil one of the world's most attractive destinations for buy-to-let investors right now. (Source: Zap Imoveis 2012)
Notes to the editor:
Colordarcy is a leading property investment company that specialises in finding positive cash flow investment properties worldwide. Colordarcy investment property portfolio includes some of the best properties for sale in Atlanta, Brazil, Florida, Turkey and the United Kingdom.
For more information, supporting pictures or logo artwork, please contact:
Steve Billing
PR Manager
Tel: +44 (0) 207 100 2393
Email: press(at)colordarcy(dot)com
Web: http://www.colordarcy.com/