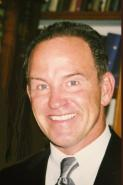 Dr. Maddox and his Staff have my highest recommendation as an outstanding general and cosmetic Dentist with a very professional and courteous office and dental staff.
Newport Beach, CA (PRWEB) July 27, 2012
Representatives for Dr. George Maddox, a Newport Beach cosmetic dentist, today announced the merger of his office with Dr. McClaire's dental practice. Dr. McClaire's office has been next door to Dr. Maddox's for twenty-four years and Dr. Maddox has handled his emergencies in the past. Dr. Maddox sent a letter to all Dr. McClaire's patients shortly after the merger.
Dr. George Maddox is a graduate of the University of California School of Dentistry and has been practicing in Orange County, California, for more than three decades. His dedication to his clients along with his experience and continuing post-graduate education has earned him the "Top Dentist" spot in the popular Coast Magazine for three consecutive years.
The doctor's specialty is dental implants which are a "root" device and usually made of titanium. They're mainly used to support restorations that resemble a tooth or group of teeth to replace missing teeth. A typical implant consists of a titanium screw which replaces the root of the tooth to firmly hold it in place. The majority of dental implants which are in use today are made out of commercially pure titanium.
Titanium is available in four grades depending upon the amount of carbon and iron that they contain. They are incredibly strong and allow a patient to eat almost anything which is a plus for younger patients who enjoy eating hard and crunchy food. Most dental implants which are used are also a root-form endosseous implant which means they appear very similar to an actual tooth root and even have the same shape.
Dental implants are securely placed within the jaw and become attached to surrounding jaw bone which is what makes them so strong. Another plus is that the jaw bone naturally accepts the implant with the titanium post so there are no rejection issues.
About
Renowned for his expertise in dentistry, Dr. George Maddox has been creating exceptionally beautiful, healthy smiles for decades in Orange County. He is a graduate of the prestigious UCLA School of Dentistry where his class was ranked top in the nation in graduate examinations. In order to provide you with the best possible dental care, Dr. Maddox has accumulated over 2000 hours of post-graduate education. His focus is on helping his patients obtain healthy, functional, as well as beautiful teeth.
Contact
George Maddox, DDS
320 Superior Ave.
Suite 100
Newport Beach, CA 92663
Phone: (949) 548-5029
Web: http://www.drmaddox.com/