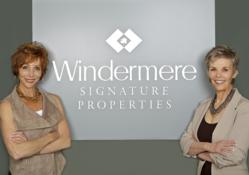 "Every agent is sitting on a gold mine of opportunity, They just don't know it yet."
Erica Liodice
San Diego, CA (PRWEB) October 18, 2012
Windermere Signature Properties, a real estate franchise in downtown San Diego, led by Broker/Manager Jeff Douglass, held the first of a 3 part series for agents led by Erica Vautier Liodice, Vice President of Marketing for Samuel Scott Financial Group. The series teaches fundamental business principles and practical applications designed to help agents get organized, focused and ready for 2013.
"Every agent is sitting on a gold mine of opportunity" said Liodice, "They just don't know it yet. But, after these three classes, they will have the tools to put their business on the right track to success." The first class in the series is titled, Take Control of your Contacts Database. "It may seem obvious, but not every agent is born with the knowledge of how to effectively assemble and categorize their database. In this session, I offered a very easy approach to organization and challenged the agents to collect all their database information into their own spreadsheet by the next class. Whether they send direct mail, emails or phone calls, it's important to be consistent. And the heart of consistent communication, is an organized Contact Database."
According to Jeff Douglass, "There is no magic bullet or secret sauce that makes some agents successful and others continuously struggle. The common traits that successful agents share are being organized and consistent and they have put systems in place to stay in touch with their clients. There are plenty of distractions and the lure of new technology tools, but nothing can take the place of creating and maintaining relationships with friends, family and past and present clients. It's that simple."
The second class, scheduled for October 23,2012 will build off the organized Contact Database the agents bring to class. It is entitled, "KIT (Keep in Touch) with Your SOI (Sphere of Influence) at any Budget.". The third session, date to be announced, is "A Simple Business Plan to Increase Production."
"We can't emphasize enough the importance of an organized database, a system for consistent contact with that database and a written plan with clearly defined and attainable goals. In these three classes, Erica is offering the keys to success for any agent at any stage of their career and empowering them with simple tools and a road map anyone can start using immediately." said Douglass. "I will also be happy to work with any agent who was unavailable for the first class to prepare them to jump into the final two classes. We will probably repeat the series because of the great response." Jeff can be reached at Jeff@560ventures.com or 619-481-6300.
Windermere Signature Properties, founded in June 2010 by Raye Scott and Francine Finn, is located in downtown San Diego in the Marina District. As a local franchise of the Seattle based company, they are committed to creating an agency of professional realtors who are dedicated to client service and providing their agents with the tools to achieve that goal. Raye Scott can be reached at 858-229-5424 or Raye@ScottFinnHomes.com and Francine Finn at 858-518-5288 or Francine@ScottFinnHomes.com.
JeffDouglass, Broker/Manager
Winderemere Signature Properties
619-481-6300
http://www.windermeresp.com
Jeff(at)560ventures(dot)com