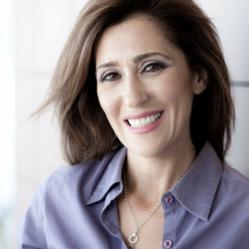 So far 2 of the 5 videos are already on Google's first page for the term 'emergency dentist Westwood
Los Angeles, California (PRWEB) December 12, 2012
Barak Granot, the chief executive officer of Unique Web Consulting, today announced the SEO firm was selected to assist a popular dentist in Westwood, California, produce and market five new videos. The dental practice is named Westwood Family Dental and it is led by Dr. Katherine Toubian who teaches part-time at the USC Dental School and lectures to local schools and convalescent homes regarding oral hygiene.
Mr. Granot said, "We're extremely excited to be able to help the Westwood Family Dental clinic with their video marketing efforts and we expect to rank the videos for the term 'dentist 90025'." Unique Web Consulting is very good at helping their client's websites rank well in all the major search engines. In fact, the SEO firm has several of its clients on Google's first page for web search results and on Google Places which is more localized.
The five videos have been produced and uploaded to the clinic's YouTube channel and they've received good reviews so far. The video that's entitled, "Emergency dentist Westwood" features relaxing guitar music and pictures of Dr. Katherine Toubian and the inside of the clinic. A few of the clinic's patients are also featured in a couple of the videos which is a good opportunity for the clinic to display its work.
Barak said, "So far 2 of the 5 videos are already on Google's first page for the term 'emergency dentist Westwood'." That's good news for the clinic because it means every time a consumer types in that particular search phrase the Westwood Family Dental videos will show up in the search engine results pages.
The goal of any video marketing plan is to increase brand awareness and drive more leads to the business which is what's happening with these videos. In other words, Unique Web Consulting has been successful in helping Westwood Family Dental increase brand awareness and in the long-term, increase the clinic's revenues.
About
Dr. Katherine Toubian teaches part-time at USC Dental School and lectures to local schools and convalescent homes regarding oral hygiene. She is a member of the American Dental Association, California Dental Association, Academy of General Dentistry, Los Angeles Academy of Cosmetic Dentistry and the Western Dental Society.
Contact
Westwood Family Dental
2180 Westwood Blvd, Ste C,
Los Angeles, CA 90025
Phone: (310) 441-8888
Web: http://www.westwoodfamilydental.com/