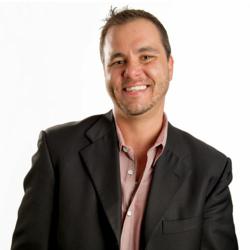 "The success stories of the 2012 40 under 40 winners are truly inspiring."
Rochester, NY (PRWEB) November 01, 2012
Direct Marketing News today announced the winners of its 2012 40 Under 40 Awards, including Frank Magnera, account director at Catalyst, a direct and digital marketing agency based in Rochester, New York. Winners had to have significantly influenced the industry through innovative initiatives and strategic plans, and significantly grown their companies' revenues. Winners must also have helped to guide other marketers in areas such as using Big Data to inform marketing decisions, integrating digital and social within their direct marketing initiatives and building customer loyalty.
Magnera, a business-to-business specialist, has a 15-year track record of developing successful integrated lead generation and prospect nurturing programs. His areas of expertise include demand generation, customer relationship management (CRM), best customer modeling, predictive analytics, Web development, creative development, email strategy, SEM/SEO, and campaign management. Magnera was also a judge for the Business Marketing Association (BMA)'s 2012 ACE Awards and is an active community volunteer.
"It's our honor to showcase the accomplishments of such a talented group of marketers," said Direct Marketing News Editor-in-Chief Ginger Conlon. "The success stories of the 2012 40 Under 40 winners are truly inspiring."
Read about their success in the November issue of Direct Marketing News and online. Additionally, watch video conversations with many of the winners on dmnews.com, view behind-the-scenes photos from the photo shoot on Facebook, and see a gallery of winners on Pinterest.
About Direct Marketing News: The Direct Marketing News franchise today includes the print edition of Direct Marketing News, serving a BPA-audited circulation of 45,000 qualified recipients, along with this website, http://www.dmnews.com/, a digital edition and app, four email newsletters, and numerous lead generation opportunities. These online editions collectively reach hundreds of thousands of readers per month. The Direct Marketing News team of professional journalists, as well as contributions from key industry professionals, is uniquely suited to provide comprehensive coverage of the convergence of direct, database, and online marketing disciplines.
About Catalyst: Catalyst (http://www.catalystinc.com) is a direct and digital marketing agency that helps clients acquire, retain and develop long-term relationships with their customers. We combine intellectual curiosity and inquisitiveness with hard-core analytics, deep customer insight and a measurement mindset to take the guesswork out of marketing decisions. We call it Science + Soul. Headquartered in Rochester, NY, our clients include AAA, AMC Theatres, Eastman Kodak Company, Embrace Home Loans Inc., First Niagara Financial Group, GE Capital Retail Bank, Heraeus Kulzer, Neff Motivation Inc., Oreck, and Valvoline, among others.