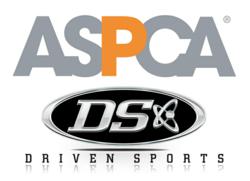 Most of the employees of Driven Sports have dogs or cats, so we can't think of a more ideal charity to donate to than the ASPCA.
(PRWEB) July 24, 2012
Driven Sports has three nominations in the 2012 Bodybuilding.com Supplement Awards and is using this coverage to highlight a charity close to their hearts, the ASPCA.
In the Bodybuilding.com Supplement Awards last year Driven Sports was nominated in two categories – Best fat loss supplement for Lean Xtreme™, and Breakout brand of the year. This year Driven Sports has gone one better and is up for three awards. These are New Supplement of the year and Best pre-workout supplement for Craze™, and once again, Breakout brand of the year.
Driven Sports would like to tie the customer's votes in to a charitable donation to the ASPCA. This act of generosity was something done last year when Driven Sports did not win either award they were nominated for, however donated to Hire Heroes USA regardless.
Driven Sports is both excited and honored to be one of over 70 brands nominated to win. Bodybuilding.com is the Internet's most-visited bodybuilding and fitness site and largest online retailer of nutritional supplements, so there is a huge amount of prestige placed upon these awards.
"Most of the employees of Driven Sports have dogs or cats, so we can't think of a more ideal charity to donate to than the ASPCA. The Bodybuilding.com Supplement Awards get a lot of press so should serve as a great a medium to highlight the cause," explains Driven Sports' VP of Operations, Matt Cahill.
The ASPCA (The American Society for the Prevention of Cruelty to Animals) is an organization dedicated to rescuing animals from abusive homes, or animals in need of shelter. The ASPCA has been around for over one hundred years and has helped a countless number of animals during this time.
Driven Sports announces that for each of the three awards they are nominated for that they win – as announced at this year's Mr Olympia contest in Las Vegas, Nevada on September 28th-29th, 2012 - they will donate $1,000 to the ASPCA. Votes can be cast at Bodybuilding.com/awards. Voters can also benefit directly as in doing so they become eligible for 10% off their next Bodybuilding.com order.
For more information about the ASPCA please check out their website at http://www.aspca.org.
Driven Sports is a leading sports nutrition manufacturer famous for releasing some of the most popular supplements available. For more information check out http://www.drivensports.com.