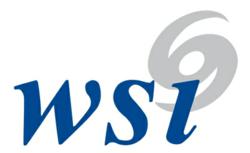 Ultimately, the enhanced functionality of [WSI Trader] has improved my analysis and interpretation of weather trends and forecasts, and helped me get in front of price moves.
Andover, MA (PRWEB) October 09, 2012
WSI (Weather Services International), the most trusted global weather solutions provider, today announced the launch of WSI Trader, the only weather decision support platform providing a comprehensive, global view of the latest 15 day forecast, including dynamic alerts and notifications, as needed.
Driven by extensive feedback from global commodity traders, WSI Trader provides highly skillful, first-to-market, key data in one easy-to-use, interactive platform giving traders a valuable edge over those looking at isolated emails and graphics.
"The new WSI Trader site takes WSI's first-in-class Energy Services to a new level. One of the key new features is the ability to quantify the differences between model runs on both a temperature and a weighted degree-day basis, both numerically and graphically. Also, the interactive maps are a great feature for a quick picture of viewing changes in forecasts. Ultimately, the enhanced functionality of the new site has improved my analysis and interpretation of weather trends and forecasts and helped me get in front of price moves," said Scott Allen, Senior Gas Trader, Natural Gas Desk, at a leading commercial/industrial energy market advisor and supplier.
View a short video here (duration: 2 minutes and 22 seconds) that describes how WSI helps energy traders make more confident decisions. Or go to: http://www.wsi.com/industries-energy.htm .
On one interactive and customizable platform, WSI Trader enables users to (1) interpret - quickly and easily - the latest WSI forecast and how it has changed (a key feature requested by traders), (2) visualize easy-to-read, weighted model forecasts for each power/gas region and country in both tabular and graphical formats, (3) access a full two weeks of forecast data (providing 15 days of weather patterns, instead of just 10, thus allowing for better quantification of demand in Weeks 2 and 3), (4) evaluate precipitation forecasts in key power and hydro-electric regions.
"Our new WSI Trader incorporates cutting-edge trader tools along with all the bells and whistles our customers have put on their wish lists," said Rob Boucher, WSI Product Director, Energy & Risk Services. "Initially, the platform will provide support for our core energy trading markets in North America and Europe, as well as for our growing markets in Asia and Australia. However, in future years, because of the platform's flexible design, we intend to expand our offerings and serve additional commodity markets, such as agriculture."
The WSI Trader platform provides a competitive, weather-based edge by:

Presenting global information in a single, comprehensive, easy-to-use platform
Delivering 'first-to-market' information to maximize trading opportunities
Displaying and quantifying WSI forecast data and changes in an easy-to-interpret and
actionable format

Calculating and presenting model guidance, displayed in a simple-to-understand and
responsive format

Providing the most skillful forecasts for market moving events
WSI expects to transition its EnergyCast customer base from its present tools to the new WSI Trader platform over the next six to nine months.
To learn more about WSI Trader and/or to evaluate the platform via a free trial, contact Robert Boucher at rboucher(at)wsi(dot)com or 978-983-6558.
About WSI Corporation
WSI is the most trusted source of weather information across the globe. Top energy trading groups, utility companies, insurance professionals and financial institutions worldwide trust WSI to supply them with easy-to-use, timely and expert weather guidance to help anticipate market volatility, mitigate risk and make critical decisions with confidence. WSI is a member of The Weather Channel Companies and is headquartered in Andover, Massachusetts with offices in Birmingham, England. The Weather Channel Companies are owned by a consortium made up of NBC Universal and the private equity firms The Blackstone Group and Bain Capital. For more information, please visit us on the web at http://www.wsi.com or call us at 877.WSI.CORP or +44.121.233.7600.
Contact:
Linda Maynard
WSI Corporation
978-983-6715
lmaynard(at)wsi(dot)com
Editorial Contact:
Barbara Rudolph
Rudolph Communications, LLC
(781) 229-1811
bjr(at)rudolphcommunications(dot)com