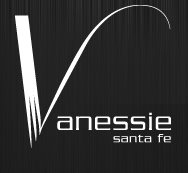 "Fans of soul music and top-notch musicianship are in for a great night and a great broadcast," said Todd Eric Lovato, editor of SantaFe.com
Santa Fe, New Mexico (PRWEB) February 15, 2012
Presented by SantaFe.com and Hutton Broadcasting and hosted at Vanessie Santa Fe, The Vanessie Sessions is a bi-monthly showcase of New Mexico musicians. The program is broadcast live on KBAC Radio Free Santa Fe and streamed live on SantaFe.com.
"Fans of soul music and top-notch musicianship are in for a great night and a great broadcast," said Todd Eric Lovato, editor of SantaFe.com. "The Vanessie Sessions series is a great way to tap into all of the amazing music taking place in New Mexico, whether you're dialed in to the radio broadcast, listening to our webstream or attending the event in person."
Hailing from Santa Fe, New Mexico, The Jimmy Russell Soul Review are specialists in soul, R&B, Latin, jazz, rock and funk music. The group has a reputation on the Santa Fe night life scene for danceable jams, upbeat audiences, and full shows. Band members include Jimmy Russell on vocals, Justin Bransford on bass, Andy Kingston on keys, Diego Maestas on percussion and Davo Bryant on drums.
About Vanessie Santa Fe
Vanessie Santa Fe offers locals and visitors to Santa Fe a Piano bar that seats 150+ offering hosting for cocktail receptions, parties, plus nightly entertainment, a dining area that seats 100 guests offering hosting for private parties, wedding receptions, rehearsal dinners, business dinners, and regular dining, and finally, a lodge with 20 rooms, offering both traditional Santa Fe style rooms and contemporary style rooms with first class amenities and comfort. Vanessie Santa Fe is owned by native Oklahoma Dentist and entrepreneur Dr. Ron Bulard and it is located at 427 W. Water St., Santa Fe, New Mexico.
Contact Information:
Hideko Amasaki - General Manager
Vanessie Santa Fe
http://www.vanessiesantafe.com
(505) 982-9966 (Media Inquiries only, please)
About SantaFe.com
SantaFe.com provides Santa Fe and visitors to Santa Fe alike the most current interactive platform for events, music, arts, business, dining, and lifestyle. SantaFe.com is a division of Hutton Broadcasting. Hutton Broadcasting is located at 2502 C. Camino Entrada, Santa Fe, NM 87507
Contact Information:
Scott Hutton
SantaFe.com / Hutton Broadcasting
http://www.santafe.com
(505) 471-1067 (Media inquiries only, please)
# # #