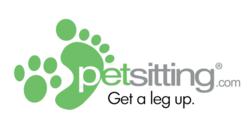 We're excited to be working with such a knowledgeable and passionate group of people like the team at FamilyPet....
New York, NY (PRWEB) February 29, 2012
FamilyPet, a leading web-based marketing company for the pet industry, has announced its partnership with DogSmith, a highly reputable dog training and pet care service.
Through the partnership, FamilyPet will use its expertise to help DogSmith locate and secure more customers across the U.S., while DogSmith will be able to provide its clients with reliable, trustworthy pet care providers through FamilyPet network companies like Coupaw.com and Petsitting.com.
"We're excited to be working with such a knowledgeable and passionate group of people like the team at FamilyPet," said Niki Tudge, Founder of DogSmith. "Through this partnership, we will be able to reach more customers across the country and continue to provide the outstanding level of training and care that we have become known for."
DogSmith is known for its highly skilled trainers who understand that customers not only want their pets to be well trained, but also given the opportunity to form a strong bond with them. Its trademarked MTR (managing, training, relationship) dog training system provides dog owners with a collection of management tools, training skills and relationship building exercises that help them train and grow closer to their pets.
The concept behind DogSmith's training program is that the process is fun for both the dog and the owner, which strengthens the relationship between the two. Local DogSmith trainers provide a wide array of affordable and effective dog training solutions, no matter what each client's individual needs.
"DogSmith is a company with a terrific philosophy rooted in science, and it has been recommended by clients, veterinarians, animal shelters and other organizations all across the United States," said Jared Katz, Vice President of Business Development for FamilyPet. "We look forward to working with them to expand their scope, and we are happy that they will help us to give people the best options for pet care available."
Now that the FamilyPet partnership with DogSmith is official, both companies will be able to work toward their shared goal—to help pets become part of families. To learn more about DogSmith, visit http://www.dogsmith.com.
About FamilyPet:
FamilyPet is a trusted and reliable multichannel marketing company that bridges the gap between pet owners and pet care providers. Through its various ventures and marketing programs, FamilyPet.com provides pet-related businesses with a variety strategic marketing avenues. It offers several unique business products, including Petsitting.com, for lead generation for pet service providers, and Coupaw.com, for great deals on pet products. To learn more, visit http://www.familypet.com.
###