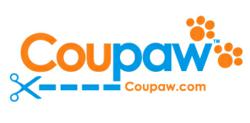 We are very excited to move forward with this acquisition, from which countless pet owners will benefit.
New York, NY (PRWEB) March 20, 2012
Coupaw.com, a website offering great deals on outstanding pet care items, has announced that it has acquired MyPetHabit.com, a daily deal site based in Los Angeles.
Coupaw, which is part of the FamilyPet network of companies, offers discount prices on pet products and services. Through the acquisition, the company will continue to expand its scope in providing the best deals on everything pet-related, both locally and nationally.
"We are very pleased to make this acquisition, as MyPetHabit.com has a terrific reputation in the southern California market," said Kevin Masterson, Chief Technology Officer for FamilyPet. "With this move, we are combining the power of both Coupaw and MyPetHabit to offer even more outstanding deals for pet owners across the United States."
Coupaw, which is modeled after popular daily deal platforms like Groupon, allows pet businesses to connect with their pet owner customers in ways never before possible. It has become a favorite of pet owner consumers across the country, offering deals on things like dog & cat toys, clothes, food, pet care services and much more.
MyPetHabit.com has had much success in the Los Angeles area, becoming a trusted source for the highest-quality pet care products and services at affordable prices. It offers 50-90 percent off items through its robust social buying program.
"The West Coast has millions of dedicated pet owners who truly want the best products and services for their furry friends," said Masterson. "We are very excited to move forward with this acquisition, from which countless pet owners will benefit."
To learn more about Coupaw and to search for deals where you live, please visit http://www.Coupaw.com.
###
About FamilyPet
FamilyPet is a trusted and reliable multichannel marketing company that bridges the gap between pet owners and pet care providers. Through its various ventures and marketing programs, FamilyPet.com provides pet-related businesses with a variety strategic marketing avenues. It offers several unique business products, including Petsitting.com, for lead generation for pet service providers, and Coupaw.com, for great deals on pet products. To learn more, visit http://www.familypet.com.