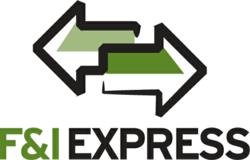 The new additions to the F&I Express team represents the company's commitment towards providing dealers, administrators, and agents a better way to process aftermarket F&I products." Brian Reed - President and CEO
San Pedro, CA (PRWEB) May 23, 2012
Intersection Technologies Inc., with its industry leading F&I Express aftermarket eContracting platform, announced three additions to its leadership team.

Rich Apicella – Executive Vice President. Mr. Apicella's responsibilities include expanding the sales and marketing team and operational infrastructure to accelerate the adoption of F&I Express by dealers and F&I aftermarket providers. Rich has more than 30 years of industry experience, including leadership positions with Deloitte Consulting, Capital One Auto Finance, BenchMark International and IBM.
Stefan St Laurent – Vice President Operations. Mr. St Laurent is responsible for developing the Canadian market, including growth of dealer and administrator/provider use of the integrated RouteOne/F&I Express platform. Stefan has worked for more than 15 years in the automotive technology market in Canada with companies such as Auto123.com and Sun Media.
Dominic Sorresso – Vice President Business Development. Mr. Sorresso has extensive experience in the automotive industry including previous positions with ADP, NAT, DealerTrack, and MSXI. Dominic will be working with administrators/providers, agents, and dealer customers to expand their use of the F&I Express platform.
These key additions will complement the work that John Wierman – Vice President Business Development has performed over the past several years. John will continue working to drive dealer and agent adoption of the F&I Express platform.
"The use of traditional 3-ply forms will become obsolete as the US and Canadian markets move to 100% electronic processing of aftermarket F&I products," said Brian Reed, CEO and President of Intersection Technologies. Reed added, "The new additions to the F&I Express team represent the company's ongoing commitment to provide dealers, administrators, and agents a better way to process aftermarket F&I products."
About Intersection Technologies Inc.
Intersection Technologies, Inc. and its F&I Express eContracting platform enables dealers to go to one place to access all of their aftermarket F&I providers and products. More than 30 administrators/providers have joined the platform to provide an eContracting solution that eliminates redundant data entry for dealers and ensures that all contracts are prepared correctly, while giving agents and administrators/providers real-time access to all contract data.
Intersection Technologies also provides consulting services, iPad and IT development, and consulting work for aftermarket F&I product administrators and finance sources through its F&I Consult and TechExpress divisions. The company has been in business since 2008 and is headquartered in Palos Verdes, California. Visit http://www.FandIExpress.com for more information.