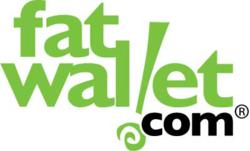 These timely low-priced deals sell out extremely fast so it's good to know a few tactics to help secure these savings opportunities.
Beloit, Wisconsin (PRWEB) December 21, 2012
FatWallet, the preferred online resource for millions of smart shoppers, offers consumers the shortest path to timely savings on thousands of after Christmas clearance sales and offers." December 26 signals the year's biggest clearance event where hundreds of stores drastically reduce the price of seasonal inventory to make room for January shopping trends," said Brent Shelton, FatWallet Spokesperson. "These timely low-priced deals sell out extremely fast so it's good to know a few tactics to help you secure these savings opportunities."
Top five tips to find bigger savings on season-ending clearance:
1. Seasonal and holiday themed items will be at premium bargains and online shoppers can scan them quickly in Today's Best Deals. Gift wrap, bags, bows, decorations, party supplies (if you're planning a super bowl or NYE party, take note), candy, food and household items that were packaged in with holiday branding can be bought for 50-75% off. Start early as these items move quickly.
2. Take advantage of added savings when comparing all the clearance sales with coupon codes, store-wide discounts and free shipping offers. Find these at FatWallet and double up savings utilizing increased rewards during their annual Holiday Cash Back Sale which runs through to the end of December.
3. The best items sell fast, so whether in-store or online (both have great deals and savings opportunities) it's worth a first look the day after Christmas to make sure you score the items you "know you'll use" at premium prices. The clearance sales are happening from December 26 through New Years sales in January, so there's ample time to cash in on inventory liquidation.
4. Avoid electronics clearance (HDTVs, cameras, home theatre items and accessories, computers, laptop, tablets, and cell phones) as these categories will have better sales after the early January tech shows. If there is an urgent need to purchase these items, you can get notified on the best clearance deals instantly via FatWallet's Hot Deals forum, home to thousands of the savviest deal hunters online who share tech tips to find the better values available.
5. Finally, it's a good idea to have a plan for what you expect to find, as some of the clearance sales can create impulse buys. Otherwise, you' could end up with a whole closet full of decorations and wrapping paper that may never get used.
_____________
About FatWallet: As the preferred online shopping resource for millions of smart consumers and home of the best Black Friday deals, FatWallet.com works closely with 1,500+ retailers like HP, Newegg, Walmart and Amazon to publish special offers, discounts, coupon codes and Cash Back rewards to its members. The much celebrated FatWallet forums represent the pulse of an evolving online marketplace where smart consumers gather to share and learn. FatWallet is owned by Performance Marketing Brands (PMB) who owns and operates the world's most rewarding shopping programs. Through its family of distinct websites and reward programs, Ebates.com, FatWallet.com and AnyCoupons.com, PMB users can get a great deal and earn money back every time they shop. PMB shoppers are expected to spend over $1.5 billion through PMB's websites and shopping programs. To learn more, visit http://www.performancemarketingbrands.com.