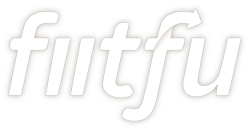 We want Fiitfu to help our users ensure that no one ever falls through the cracks
Burnaby British Columbia (PRWEB) January 31, 2012
Fiitfu CRM Solutions knows the challenges that many small businesses face to stay on top of all the daily activities and scheduling. So as an added feature (at no additional cost) Fiitfu members can now sync their Fiitfu Calendar to their Outlook Calendar as well as most other calendar programs that support the ical format .
This web based CRM has made many upgrades to its software since the inception of Fiitfu' s launch in August 2011, with this one being one of its more substantial ones. "We have had a number of people asking about this feature since the onset of our business, and we decided it was time to make the change" says Mary-Jane Mehlenbacher "we want Fiitfu to help our users ensures no one ever falls through the cracks, having the Fiitfu Calendar sync to Outlook is just another step in this process required for follow up"
Fiitfu which stands for "Fortune Is in the Follow Up" is a CRM which has positioned itself as an effective follow up and data base tool for those that are self-employed, or have small businesses. Initially designed with those in Network Marketing in mind, Fiitfu had requests from many different industries and thus has made the site more customizable and easily adaptable to other industries. "We truly can be adapted to any industry, and we are always happy to do a demo for those that are starting out" says founder Mary-Jane Mehlenbacher "we know once you give it a try, and customize it to your needs you will see just how valuable this tool is."
For more information on Fiitfu, you can contact them at info(at)fiitfu(dot)com.
About Fiitfu: Fiitfu CRM is a web based Customer Relationship Management system with its focus being on consistent follow up. Originally designed specifically for those in network marketing, Fiitfu is now attracting clients from all different industries because of its ability to customize and its welcoming site. Presently their client base is Canada, Australia, UK and USA. They have a 30 day free trial to help you get started. Also feel free to check out their Facebook Page, one of the free gifts they give out is a coupon to be used towards your initial sign up!
###