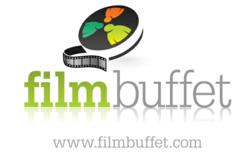 Kang Je-kyu reveals one of the underlying themes of the film, the ongoing riff between Korean and Japanese cultures.
New York, NY (PRWEB) April 24, 2012
Timothy Stevens, CEO of Filmbuffet recently had the opportunity to interview Kang Je-kyu, one of South Korea's most prominent and respected film directors.
Kang Je-kyu has made a handful of feature films in Korea and is one of Korea's most admired filmmakers. His work includes "Shiri," a movie originally released in 1999 and the first Hollywood style action film produced in Korea. This film shattered the admission sales record "Titanic" had in Korea. Five years later, he released "Tae Guk Gi: Brotherhood of War," which earned him the Best Director and Best Picture Awards at the Asia Pacific Film Festival. To date, "Tae Guk Gi" remains the third most successful film in Korean history.
His latest project 'My Way' follows two young marathon runners, one Korean and the other Japanese, who are bitter rivals. As fate should have it, the two of them find themselves fighting in the Japanese army together in World War II. During the war, they are both taken as prisoners by the Soviets and eventually forced to fight for the Soviets and eventually the Nazis.
With production costs of $28 million, 'My Way' is the largest film ever done in Korea and the first Korean film to address the subject of World War II. In an in-depth interview with CEO of Filmbuffet, Timothy Stevens, Kang Je-kyu reveals one of the underlying themes of the film, the ongoing riff between Korean and Japanese cultures. Kang states the movie has rekindled some of the cultural differences as well as brought the issue to light for younger generations. The full interview with legendary Korean director, Kang Je-kyu is available here.
Beyond the Filmbuffet blog featuring in-depth interviews with some of the most influential people in film, Filmbuffet also serves as an online movie community where film fanatics can share their unique taste in film. The movie collection feature allows movie fans to keep track of the movies that have shaped their love of film and provides a visual representation of all the movies enjoyed in a lifetime.
About Filmbuffet
Headquartered in New Vernon, New Jersey, Filmbuffet brings movie lovers the first social networking and movie cataloging site of its kind. With a blend of talent, ingenuity and business savvy, founders Timothy Stevens and Juan Carlos Martinez brought their creativity and expertise together to bring a new experience to movie fans everywhere. Filmbuffet serves as an online movie community where movie lovers connect to review movies, discuss films and discover new movies to watch. To learn more, visit Filmbuffet.