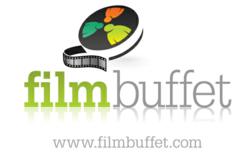 Filmbuffet serves as a gathering place where movie fans are the film critics, content creators and editors.
New York, NY (PRWEB) January 05, 2012
The beginning of a new year also means the highly-anticipated Oscar nominations are just weeks away. Movie fans on Filmbuffet, a new online movie community, have been speculating for months the movies most-likely to earn a 2012 Oscar Nomination for Best Picture.
As a social network dedicated to movie fans, Filmbuffet serves as a gathering place where movie fans are the film critics, content creators and editors. "The site is designed so every movie fan's opinion matters. They are free to highlight the movies most likely to earn an Oscar nomination based on their own personal opinion," states Timothy Stevens, CEO of Filmbuffet. "Several of the movies highlighted in September as possible Oscar contenders remain in our final list."
Earlier this year, the Academy of Motion Picture Arts and Sciences changed the way nominations for the coveted Best Picture award is determined. The new voting format promises at least five nominations for Best Picture and a maximum of 10 nominations. Allowing for the maximum number of nominations, the 10 movies predicted by Filmbuffet members to earn an Oscar nomination for Best Picture include:
1. The Artist
2. The Descendants
3. Hugo
4. The Help
5. Midnight in Paris
6. War Horse
7. Moneyball
8. The Tree of Life
9. Extremely Loud & Incredibly Close
10. The Girl with the Dragon Tattoo
Movie fans are invited to join the "Oscar Buzz" discussion and share their Oscar predictions by signing up for a free membership using their Facebook ID or creating a unique member ID on Filmbuffet. Once signed up members can keep track of the movies they've seen and plan to see, meet other movie fans, rate and review movies.
About Filmbuffet
Headquartered in New Vernon, New Jersey, Filmbuffet brings movie lovers the first social networking and movie cataloging site of its kind. With a blend of talent, ingenuity and business savvy, founders Timothy Stevens and Juan Carlos Martinez brought their creativity and expertise together to bring a new experience to movie fans everywhere. Filmbuffet serves as an online movie community where movie lovers connect to review movies, discuss films and discover new movies to watch. To learn more, visit Filmbuffet.
# # #