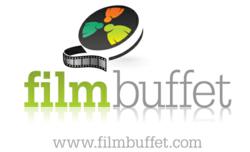 Filmbuffet invites movie fans to share their favorite romantic movies on their website.
New York, NY (PRWEB) January 26, 2012
Just in time for Valentine's Day, the online movie community, Filmbuffet has released their list of the top ten romantic movies of all time.
"Our list of romantic movies highlights some of our member's favorite love stories," states Timothy Stevens, CEO of Filmbuffet. "The list features movies with characters we can all relate to and heart-warming stories that appeal to both men and women. "
1.Casablanca (1942) – Super romantic wartime film, is the quintessential Valentine's Day movie. Humphrey Bogart is charismatic and cool and Ingrid Bergman stunning in this movie that beautifully marries the love and war.
2.'Sleepless in Seattle'(1978) – Based off the 1957 film 'An Affair to Remember,' this romantic comedy is a classic Valentine's Day film. Tom Hanks and Meg Ryan are adorable and loveable.
3.'Shakespeare in Love' (1998) – The tale behind Shakespeare's own love story and winner of 7 Oscars, this romantic movie stars Gwyneth Paltrow, Joseph Fiennes and Geoffrey Rush.
4. 'Serendipity' (2001) – Starring John Cusack and Kate Beckinsale, embraces love and destiny.
5. 'The Princess Bride' (1987) – A classic romantic fairy tale in which true love never dies.
6.'Some Like it Hot' (1959) - A couple of guys escape after witnessing the St. Valentine's Day massacre and pose as members of an all-girl band, where they both fall for the sensuous Sugar Kane played by Marilyn Monroe.
7. 'Breakfast at Tiffany's'(1961) - Winner of two Oscars, this romantic comedy stars Audrey Hepburn as an eccentric New York City playgirl involved in a romance with a neighboring writer.
8. 'Annie Hall' (1977) – Woody Allen's celebrated film examines a romance between a Manhattan comedy writer and an aspiring singer. Winner of 4 Academy Awards, including Best Picture.
9. 'Love Actually' (2003) – Love is definitely in the air in this romantic movie following the love lives of eight different couples from all walks of life.
10. 'When Harry Met Sally' (1989) A classic romantic comedy chronicling two friends (Meg Ryan and Billy Crystal) who fall in love.
Filmbuffet invites movie fans to share their favorite romantic movies on their website. To participate in the movie discussions movie fans can sign up for free using their Facebook ID or creating a unique member ID. Once signed up members can rate movies, highlight their favorite movies, rate films, meet others who share their passion in film and discover new movies.
About Filmbuffet
Headquartered in New Vernon, New Jersey, Filmbuffet brings movie lovers the first social networking and movie cataloging site of its kind. With a blend of talent, ingenuity and business savvy, founders Timothy Stevens and Juan Carlos Martinez brought their creativity and expertise together to bring a new experience to movie fans everywhere. Filmbuffet serves as an online movie community where movie lovers connect to review movies, discuss films and discover new movies to watch. To learn more, visit Filmbuffet.
###