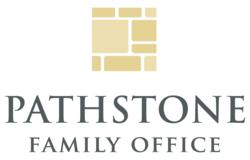 Los Angeles, CA (PRWEB) April 28, 2012
Pathstone Family Office has partnered with the National Financial Educators Council (NFEC) to provide the Financial EduNation Resource Center to their clients. This provides families served by Pathstone access to a variety of financial education material and live training conducted by Pathstone employees.
Pathstone is committed to providing multi-generational families of significant wealth the advice and education that will help their clients properly manage their financial legacy. Pathstone chose the NFEC to make available the Financial EduNation's Life Stages curriculum to the families they serve as a part of their new "Path2Responsibility" program. This comprehensive personal finance program will help to educate the clients' children from 3 years old through young adulthood.
"Pathstone's commitment to their client's entire family is commendable," states Vince Shorb, Chief Marketing Officer of the NFEC. Shorb continues, "This is an example of long-term planning at it finest. Not only are the advisors at Pathstone thinking about their current clients, they extend their training to instil skills and confidence to those that will handle the estate in the future."
The National Financial Educators Council has also announced that Amy Lemasters of Pathstone Family Office will be a part of the financial literacy curriculum advisory board. Lemasters, a graduate of the University of Georgia with a degree in Family Financial Planning, adds a unique perspective to the advisory board. The 2012 board consists of financial professionals and educators who are passionate about sharing their knowledge to improve the financial capability of youth across the country.
Lemasters says, "Today's youth face a myriad of issues that can quite possibly impact their financial future and well being. It is more important now than ever to establish and implement a guided path to financial literacy for not only today's children, but for the Gen X and Gen Y population as well. Parents, young adults and children as young as three can never be too financially educated especially during an unpredictable and ever-changing economy, such as the one we've been facing over the past few years."
The NFEC provides financial education solutions to individuals, schools, businesses, families, government, and nonprofit organizations around the globe to improve financial literacy. The NFEC's Financial EduNation campaign is a national financial literacy initiative that seeks to improve youth financial capability while raising awareness about the importance of teaching kids about money.
Pathstone Family Office is an independent family and employee owned integrated wealth management organization that provides multi-generational financial management and customized investment advisory services to families of significant wealth. Pathstone Family Office is a steward and trusted advisor to high net worth clients and their dynamic families. Pathstone has the expertise and experience to understand and manage the complexities associated with such wealth. Pathstone has a vested interest in each and every unique private client engagement. For more information, please visit: http://www.pathstone.com.