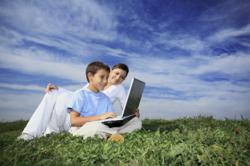 Los Angeles, CA (PRWEB) February 10, 2012
The NFEC expands their current product line to provide financial literacy material for kids in various age groups: Pre-kindergarten – 2nd grade, 3rd – 5th grade, and Junior High. The new product line will launch April, 2012; however, the additional information is currently available on the NFECs' financial literacy for kids webpage.
The NFEC financial literacy for kids program provides comprehensive resources for those seeking to teach children personal finance. The programs offer a variety of tools including: financial literacy curriculum, board games, videos, student guides, software, hands-on activities and the NFECs' Certified Financial Educator Training program.
Staying true to the NFEC's stated 'holistic approach to teaching financial literacy', the NFEC also includes material for the children's parents. "Most parents never received a financial education when they were younger; consequently, they lack the confidence to teach their kids about money. The NFEC provides material to help parents open up important conversation with kids about money," says Cecile Abad of the National Financial Educators Council.
The NFEC developed their financial literacy for kids product line similar to their other curriculum by collaborating with financial professionals, education experts and respected financial educators. Their stated goal was to develop coursework that meets educational standards while being practical in nature so the youth can benefit from the lessons in the real world.
The NFEC already offers teen, young adult and adult financial literacy coursework. Their expansion into their financial literacy for kids product line rounds out their offerings in what they term "financial literacy education for all life stages".
The National Financial Educators Council's mission is to improve the financial capability of people of all ages, socioeconomic backgrounds and geographic locations. The addition of the financial literacy for kids material and training, takes the NFEC closer to accomplishing that goal. The NFEC is a social enterprise organization that provides complimentary products or services for each one that is sold.
###