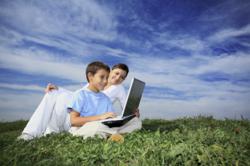 Los Angeles, CA (PRWEB) March 19, 2012
The NFEC's financial literacy for kids programs have been announced. The official launch date is set for April 30th. The NFEC already provides adult and teen financial education material, events and services. The expansion into the personal finance for kids space rounds out their current offerings.
With the April launch of the kids financial education programs, the NFEC now provides organizations complete "Life Stages" solutions to address their financial literacy needs. The new kids money management product line includes curriculum, training and support tools for these groups: Pre-kindergarten – 2nd grade, 3rd – 5th grade, and 6th – 8th grade. The new material will be shipped April 30th; however, organizations may pre-order to receive a 50% discount now.
The financial literacy for kids coursework provides comprehensive personal finance tools for those seeking to [teach children about money. The entire kids financial education programs include a variety of tools to create multiple touch points, which can increase long-term retention of the lessons according to the NFEC. This includes lesson plans, student guides, board games, video learning centers, software, games and the Certified Financial Educator Training program.
The children's financial literacy program follows the NFECs''holistic approach to teaching financial literacy', which is focused on teaching the end user and their support group. In the kids program, the NFEC includes material for the children's parents including: Family Money Talks, Money Grows On Trees and a worksheet that helps families set financial goals together. With reports showing that most adults never received a professional money management course in school many lack the knowledge to properly teach their children about money. The NFEC material assists parents, so they can confidently open up the line of communication with their kids.
The financial literacy for kid's coursework was developed similar to their other curriculum offered to adults and teenagers. It was created through collaborating with early childhood development experts, financial professionals, education experts and respected financial educators. The NFEC's objective was to develop coursework that meets educational standards while being practical in nature so the youth can benefit from the lessons in the real world.
The NFEC developed the financial literacy for kids campaign to foster positive personal financial habits among children. The NFEC, a social enterprise organization, is dedicated to giving children, families and communities the financial education resources needed to empower young people with the knowledge necessary to make financial decisions that can improve their lives, now and in the future.