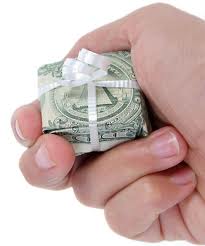 Optimism is the faith that leads to achievement. Nothing can be done without hope and confidence....Helen Keller
Redmond, WA (PRWEB) December 26, 2012
Economists view the potential reduction in charitable deductions would hurt nonprofits' ability to deliver services. For decades scholars have been researching the relationship between tax policy and charitable giving. The The Chronicle of Philanthropy has a collection of key studies on tax policy and giving of the charitable deduction.
The Nonprofit Quarterly in their article Changes: nonprofit sector predictions for 2013, says charitable deductions could be on the fiscal cliff starting in 2013. Making a 2012 year-end donation will still allow a 100% tax deductible event for donors to a nonprofit organization like the Blind Judo Foundation.
Giving has dropped because of the bad economy for starters; however, 2012, because of donors, the Blind Judo Foundation made considerable strides forward do to unselfish and generous giving to support existing blind and visually impaired individuals and the introduction of new students to the sport. Some of the elite athletes with financial help were able to represent the USA at the London Paralympic Games as members of the 2012 US Paralympic Judo Team.
Donors financial support has helped provide Judogi's (uniforms), airline tickets (domestic & international), local transportation, tournament fees, food and lodging, training DVD's, training camps, and much more.
Each donation over $150 in December 2012 will receive a complimentary copy of The Wake Up And Dream Challenge book by Dr. Barbara Lavi, a Clinical Psychologist who is donating one-half of her profits to the Blind Judo Foundation.
This year donors have changed the lives of many athletes who might not have had the opportunity to make a difference in their lives if it wasn't for the generous donations. It's been said the "America doesn't support its athletes but Americans do. Donations can be made online via PayPal or credit cards.
The Blind Judo Foundation is a nonprofit 501(c) (3) organization that empowers blind and visually impaired children, young adults and our wounded warriors that have become blind or visually impaired, through introductions and training in a sport called Judo for its rehabilitative values. Any questions can be directed to Ron C. Peck at 425-444-8256 or roncpeck (at) blindjudofoundation (dot) org