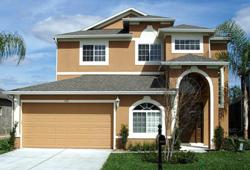 In the US even the most cautious investors are accepting that prices are on the rise.
(PRWEB UK) 23 August 2012
Loxley McKenzie, Managing Director of Colordarcy.com comments "In the US even the most cautious investors are accepting that prices are on the rise.
I may be a bit biased when it comes to talking about property in Florida however this is only because there is just so much potential out there for investors to take advantage of a market that is now well on the road to recovery.
Investors are moving in to snap up property while prices remain low. This is hitting stock levels which were supposed to be holding back any prices rises for years to come. This simply hasn't happened and the opposite is now true.
Foreign investors are buying up property so that they can rent it out to those US citizens unable to get a mortgage."
Colordarcy analysts advise investors to look at zones where locals want to buy or rent. Good areas that have good schools nearby and easy access to places of work are a must for any investor who wants to gain positive cash flow in the shortest possible time and enjoy the capital growth that investors should expect in the coming years.
On top of this, investors could be tapping into average rents that are climbing 4.4% annually according to the latest data (Source: Miami Herald). Discounts for rental apartments in Miami are also at historic lows.
McKenzie added, "There is also evidence that the builders are once again moving into the city to help satisfy the rising demand for property. There are not too many places in the world where this is happening right now.
I can think of few other property markets in the world that offer a better combination of capital growth and strong rental yields than Florida at the moment."
Notes to the editor:
Colordarcy is a leading property investment company that specialises in finding positive cash flow investment properties worldwide. Colordarcy investment property portfolio includes some of the best properties for sale in Brazil, Florida, Turkey and the United Kingdom.
For more information, supporting pictures or logo artwork, please contact:
Brett Tudor
PR Manager
Tel: +44 (0) 207 100 2393
Email: press(at)colordarcy(dot)com
Web: http://www.colordarcy.com/